About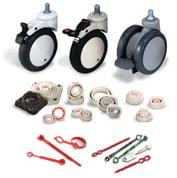 Since 1974, Jilson has provided value to its customers through a combination of unique products, applications expertise and excellent service. Best known for premium quality casters, Jilson is the exclusive U.S. agent for Steinco Casters of Germany, providing mobility solutions for medical and other performance sensitive applications. Jilson is also known for their unique corrosion resistant plastic ball bearings, reusable packaging ties and industrial hand-powered metal shears. Jilson has recently added Steinco's line of precision quick-disconnect couplings for management of air and fluid lines where safety and high quality in both materials and manufacturing are primary considerations.
In addition to their products, Jilson offers unparalleled expertise with your caster application. Bring them your most challenging mobility problems and put their experience to work. They can satisfy your caster requirements from the lightest IV stands to the heaviest bariatric patient bed. Whether the concern is ease of movement or stability when the equipment is stationary, Jilson has the caster for you…
Jilson bearings provide an innovative solution to difficult bearing applications where corrosion resistance or contamination from the lubricant is a problem. Jilson bearings are manufactured with thermoplastic inner and outer races, using precision ground glass, stainless steel or ceramic balls, depending on your specific needs. These bearings are self-lubricating, and can be used in corrosive and zero-g environments, where other bearings cannot. Challenge them with your bearing problems
!
Do you package a product that is portioned out over time, requiring that the bag or drum liner be repeatedly opened and re-sealed? A wire twist-tie will quickly wear out, and it's possible that pieces of the tie can contaminate the product, a plastic zip-tie works great, but you use it once, and then throw it away… The Jilson QuiKlip seals the bag tightly, and can be used over and over again. QuiKlip can even be specified in custom colors and molded with your company or product name for easy identification. Call for samples- They're "Fastenating"!
Jilson QuikSnips are industrial quality hand-powered metal shears for the professional who needs to quickly and accurately cut sheet metal without leaving burrs or jagged edges. Straight or curved cuts are made with equal ease, and the hardened tool steel blade can be replaced as required for years of service.
Their newest product offering is the Steinco line of quality quick-disconnect couplings. If you require a premium hose coupling for medical or industrial application, check out the exclusive features available only from Jilson. The BiTec coupling features a locking collar that prevents the coupling from being disconnected while the line is pressurized; retracting the collar de-pressurizes the line, and allows the coupling to be disconnected without a sudden release of pressure or loss of line contents. For sanitary or corrosive applications, stainless steel couplings are available, along with a variety of manifolds and accessories.
A Magnus Affiliate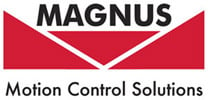 The Magnus network of companies provides specialized and standard motion control solutions including casters, wheels, levelers, gas springs, bearings, clips and ties, shears, couplers and accessories. Magnus serves design engineers seeking motion control solutions that meet exacting performance, budget and deadline goals, and purchasing professionals looking for price-competitive motion control components. Magnus provides motion control solutions with a level of formalized quality unrivaled in the industry; an innovative approach that enables Magnus to offer superior, resourceful solutions; and personal, relationship-based service.
Supplier Directory Categories
Jilson Group (The) is also listed in these categories: