About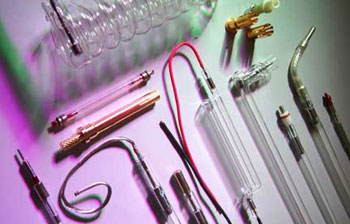 Kentek is the source for all of your laser safety needs- a wide selection of laser protective eyewear styles, laser containment curtains, beam blocking barriers, custom laser enclosures, interlock systems, fume extractors, window protection, educational courses, warning signs and warning labels helps assure compliance with OSHA and ANSI regulations.
Kentek provides direct OEM replacement parts for all flashlamp pumped lasers, such as linear and helical flashlamps, laser rods, flow tubes, cavities, O-rings, laser pump chambers, laser heads, lamp reflectors, lamp electrodes, lenses, and mirrors.
Kentek offers tools for laser alignment, including alignment paper, View-IT® visual detectors, and Trap-IT™ beam dumps and stops. A wide variety of power meters is also available, including analog and digital options, as well as a full line of OPHIR heads, displays and accessories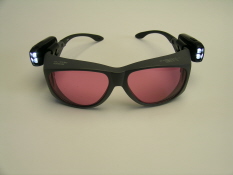 Products and Services Offered by Kentek Include:
Laser Safety Training Courses
Laser, X-Ray and Rx Eyewear
Laser Safety Containment and Barrier
Laser Safety Signs and Labels
Laser Safety Resources
Laser Accessories and Components
The Kentek Corporation is a Corporate Member of Laser Institute of America, a professional society dedicated to fostering lasers, laser applications and laser safety worldwide.

Supplier Directory Categories
KENTEK Corporation is also listed in these categories:
Technical Articles