About

Kaga Electronics USA Inc.
Kaga Electronics USA Inc. is a solely owned subsidiary of Kaga Electronics LTD, Japan. Kaga Japan has been supplying quality components to the electronics industry since 1968 and has grown into one of the industry's leading suppliers of Electronic Components, Information Systems, Electronics Design and Manufacturing Services, and IT related business.
Kaga Electronics USA, Inc continues this tradition by being Kaga Japan's sole representative in the USA mainly focusing on Volgen Brand Switching Power Supplies, PMC Memory Products, and Sanwa Monitors. They have put themselves in a strategic advantage by having their own design and manufacturing facilities located throughout Asia and utilizing the collective resources of their over 38 subsidiaries. They are engaged in providing their customers with the best products available while still focusing on exceptional customer service.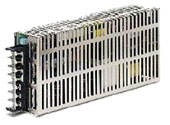 Volgen is renown for providing compact, low profile, extremely high quality AC/DC and DC/DC switch mode converters for communication, automation, industrial control, and aerospace markets worldwide. Kaga Component handles all domestic Japan sales and marketing, while sales in North America and Europe are handled exclusively by KAGA ELECTRONICS (USA), INC.
When you select Volgen to fill your power supply needs, you get Quality, Reliability and Performance. Their products are designed to last because their manufacturing is done under stringent quality control procedures. They take great pride in the quality level of their products and their customer's satisfaction and extremely low field returns prove it. Their switching power supplies achieve MTBF in excess of 200,000 hours - their DC/DC converters well over 1,000,000 hours.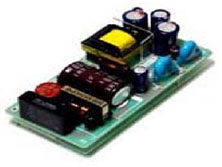 Quality and Reliability in operation is important but so is affordability. Volgen is constantly striving to improve their designs and manufacturing system to offer competitive pricing without sacrificing their renowned quality.

As major OEM's are beginning to recognize the benefits of using external power supplies, Volgen has also decided to meet this increasing need by offering custom Linear and Switching Wall-Mount and Table-Top Adapters. With their mass-production facilities located strategically in Japan, Taiwan and Mainland China, they offer not only quality designs, by high volume quantities at competitive prices.




PMC is a pFLASH® Memory company - a flash memory technology leader that manufactures industry-standard and embedded flash solutions for applications including MCU, CPLD, DSP, Smart Cards, Bluetooth, Digital Cordless Mobile Phones, Wireless LAN Cards, Audio Consumer Applications (CD/DVD,MP3), Computer Peripherals (HDD/Digital Monitors) and system-on-a-chip (SOC). A pioneer in the design and development of P-Channel Flash Memory Technology, PMC offers the highest quality, most durable low-power, non-volatile memories based on pFLASH™ - PMC's proprietary P-Channel technology. PMC holds more than 30 patents worldwide.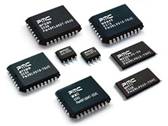 All PMC products are based on pFLASH® - PMC's proprietary NOR-based, P-Channel flash technology. With pFLASH®, PMC offers:
Low-power, high-endurance flash memory
Competitive products with world-class quality
Solutions to support customers' product requirements
Unique value-add features

Sanwa is a world leader in Video Display Technology, offering a family of CGA/EGA/VGA and SVGA color monitors ranging from 10"~ 33" in size. Their latest accomplishment is releasing their new three-mode 52" Color Projection Television (PTV) for the North American and Europe marketplace.
To meet the ever-increasing demand for high quality monitors. Kaga USA has tied up with Sanwa to establish a broad sales network to provide high quality CRTs and LCD monitors together with unparallel technical support to their customers across North America.
All color monitors have a one-year limited warranty and comply with UL and CSA safety requirements for North America,
Supplier Directory Categories
Kaga Electronics (USA) Inc./Volgen is listed in these categories: