About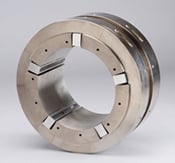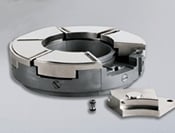 Dr. Albert Kingsbury invented the hydrodynamic thrust bearing in 1912. Since then, Kingsbury, Inc. has been the leader in the design and manufacture of tilt-pad fluid film thrust and journal bearings for all types of rotating machinery, with hundreds of installations worldwide. Over the years Kingsbury has committed itself to engineering bearing solutions to meet specific application challenges and to continuous bearing improvement through dedicated research and development efforts.
Kingsbury and Messinger bearings enhance the performance of all kinds of rotating equipment in many industrial applications throughout the world. Kingsbury bearings are famous for their engineering, versatility and reliability in power generation, refineries, pumps, marine and many other applications. Messinger large, custom rolling element bearings are renowned for their durability and performance in harsh environments such as rock crushing, steel making, pulp & paper, tunnel boring, coal pulverizing, and defense.
In addition to its core line of flooded hydrodynamic bearings, Kingsbury offers directed lubrication, fixed profile, rolling element, and specialty bearings, as well as bearing systems. All are designed to enhance equipment performance in hydroelectric, power generation, oil and gas, marine, motor and pump, process machinery, rock crushing, mining, steel making, defense, and many other applications. To keep pace with the demand for faster speeds, heavier loads, improved performance, and dependability in challenging conditions, more and more equipment manufacturers have confidence in the proven bearing technologies of Kingsbury.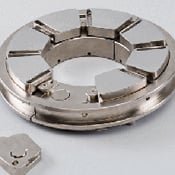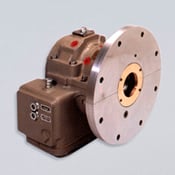 Thrust Bearings
Kingsbury hydrodynamic, tilting pad thrust bearings, in flooded lubrication or directed lubrication styles, are used in high speed turbine, generator, compressor and gear drive applications. Kingsbury thrust products run the gamut from budget-friendly fixed profile bearings for less demanding applications to advanced LEG directed lubrication technology for high speed machinery.
Journal Bearings
High-powered industrial machinery utilizes lubricated journal bearings as rotor supports. Kingsbury designs and manufactures many sizes and styles of hydrodynamic journal bearings. All are engineered to customer specifications and are the result of many years of design refinement and application experience. Properly installed and maintained, Kingsbury hydrodynamic journal bearings can operate indefinitely. Kingsbury's hydrodynamic journal bearings are available in fixed profile styles or tilting pad designs, and operate with flooded lubrication or directed lubrication systems. Our hydrodynamic journal technology is utilized in high-speed turbine bearing, generator, pump, compressor and gear drive applications for power generation, oil and gas, and general industry.
Specialty Bearings
From time to time, the bearing engineers at Kingsbury are asked to get creative with bearing types or lubrication methods and adapt them to special applications. That ís how the Kingsbury's thrust/journal bearing system came about. Also known as the CH system, this thrust/journal combination unit saves money and energy and is a prime example of Kingsbury problem-solving capabilities.
Supplier Directory Categories