About
Kipp & Zonen provides class-leading instruments for measuring solar radiation and atmospheric properties in Meteorology, Climatology, Hydrology, Industry, Renewable Energy, Agriculture and Public Health.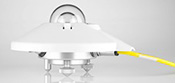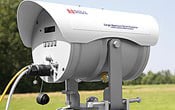 Kipp & Zonen is the specialist in the measurement of solar and sky radiation, from the ultraviolet to the far infrared. We offer a complete range of high quality instrumentation and accessories, from reliable cost-effective products to the best performance available. Our pyranometers, for example, are used in meteorological networks around the world.
Furthermore, our expertise and close links with the scientific community have led to high-end solutions for the measurement of atmospheric properties such as stratospheric Ozone, UV Spectra and evapo-transpiration.
Our mission is to satisfy the fundamental need to monitor atmospheric properties related to climate change, classical meteorology, agriculture, renewable energy and the available water budget.
Kipp & Zonen produces the widest range available of radiometers for the measurement of solar and sky radiation. The solar instruments portfolio covers the spectrum from the Ultraviolet (UV) to the Far Infrared (FIR) and as integrated net radiometers. The instruments fully comply with World Meteorological Organisation (WMO) and ISO requirements where applicable. There are also the Lite™ range of low-cost sensors and a sunshine duration meter.
Solar Instruments
Kipp & Zonen solar instruments are relied upon by meteorological networks all over the world and are widely used in climate research, hydrology, agriculture, water resource management, materials testing, renewable energy and public health applications. There is a wide range of accessories; including sun trackers, shading rings, ventilation units, signal amplifiers, data acquisition and calibration equipment.
Atmospheric Science Instruments
The atmospheric science range of instruments includes both products manufactured by Kipp & Zonen and others that have been developed by specialist companies and are exclusively distributed by Kipp & Zonen worldwide. In general these are more complex instruments for scientific research and network use and are computer controlled with sophisticated data processing software. Atmospheric science instruments include the Brewer spectrophotometer for stratospheric Ozone and high accuracy UV measurements, scintillometers, solar monitoring stations and radiometers.
Supplier Directory Categories
Technical Articles