About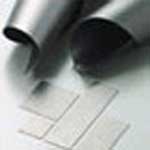 Intermark (USA), Inc. (IM) was established in 1990, as the USA branch operation for KITAGAWA Industries Co., LTD (KG). Based in Nagoya, Japan, KITAGAWA was founded in 1955 (a publicly owned company since 1996) and soon became a leading worldwide supplier for a variety of components for the electronics industry.
Intermark's product lines cover a wide range of desired functions and needs and include products such as EMI absorber sheets, EMI ferrite tiles and cores for both devices and EMI anechoic chambers, cable shielding products, grounding SMT contacts, thermal management materials, conductive gaskets including EZ-Foam (NEW!!), and vibration and shock management materials. Intermark also carries a complete selection of plastic cable fasteners, plastic fasteners with an added grounding function, plastics for the PCB, plastics for electronic packaging, and plastics for optical fiber inspection equipment.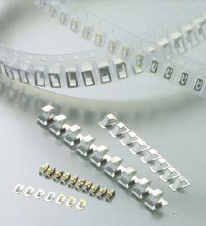 Many of Intermark's EMI/ESD products are unique in terms of technical characteristics and high quality. Kitagawa Industries, a worldwide leader in electronic material products, registered international patents for these parts and introduced them successfully to the domestic market. Intermark (USA) Inc., brings these high quality products to the American markets.
Intermark's R&D activities are focused on continuously improving product quality and adapting products dynamically to ever-evolving market needs. Intermark recognizes the need for companies to engineer products for EMI compliance in markets worldwide. Through their commitment to supporting their customers, to meeting their requirements, and to supplying the best products available, the people at Intermark assist customers in solving EMI compliance issues. Intermark is also aware of recent trends towards non-toxic and environmentally friendly products. In line with these current developments, Intermark has taken the lead in moving to only RoHS-compliant formulations. In addition, Intermark has introduced more product lines that are also "halogen free."

Supplier Directory Categories
KITAGAWA INDUSTRIES America, Inc. is also listed in these categories: