About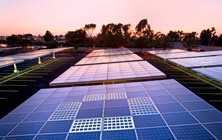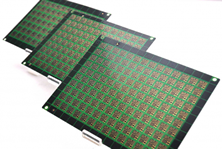 Kyocera's global operations deliver a diverse range of products, including advanced materials, components, devices, equipment, network engineering and other services.
Such broad expertise allows Kyocera to integrate the full range of processes within a given product line – from development and production to sales and logistics. This efficient utilization of resources generates group-wide synergies that yield products of superior performance, functionality and value.
At home, work, in the community and all around the world Kyocera products are an integral part of daily life. On many residential rooftops, Kyocera solar power generating systems convert the sun's energy into clean, renewable electricity. At the office, a wide array of Kyocera components are at work inside digital copiers, printers, PCs and network equipment. Throughout the community, Kyocera mobile phones are ubiquitous, and Kyocera's innovative energy solutions help to improve energy efficiency and consumption. Furthermore, Kyocera's solar panels are being utilized to create clean, renewable energy all over the world, in applications ranging from remote villages lacking electrical infrastructure to utility-scale solar power plants. Virtually everywhere you look, Kyocera products are on the scene, helping to enhance our daily lives.
Supplier Directory Categories
Kyocera Corporation is also listed in these categories: