About
LG Display


Brings your dreams to life
People dream of the future and share their dreams with each other. LG Display listens to those dreams and brings them to life through creative thinking and innovative technoloty. The future you dream of is possible with LG Display.
Future Dreamed by Everyone
LG Display creates it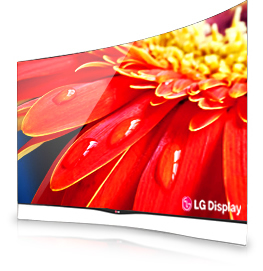 We make your dreams come true.
Everything in your imagination unfolds itself before your eyes. Listen, and you will hear.
Open your heart, and look forward in the same direction. Let's share ideas, and dream together.
We dream of a brighter tomorrow. Love nears you as you get closer to it.
Care runs through hands joined together, forming partnership that pushes and pulls for each other.
We work together because we all own the world together.
We are always one step ahead of others.
Armed with creativity and courage to change the world LG Display opens a larger future.
LG Display makes all your dreams come true.
Open communication, positive collaboration, and future-oriented changes and decisive steps make us grow into a global leader, and work to create the future dreamed by all human beings.
You Dream, We Display.
Supplier Directory Categories