About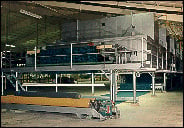 The Lanly Company designs and manufactures custom Heat Processing Equipment for an extensive range of industries. Lanly ovens, dryers, coolers and integrated material handling systems deliver exceptional product uniformity and maintainability; guaranteeing maximized production.

With over 68 years of multi-industry applications and innovations, Lanly is uniquely positioned to deliver customized heat processing equipment to meet your most demanding specifications.

MARKETS SERVED:
Lanly ovens, dryers, coolers and material handling systems are used to process just about anything you can, or want to manufacture. Lanly products are successfully meeting customer expectations in diverse industries, including:
Aerospace
Aluminum
Annealing
Automotive
Baking
Board and Insulation
Brick and Clay
Casting
Ceramic
Chemical
Coating
Coil Coating
Composite
Concrete

Curing
Drying
Electrical / Electronic
Fabricated Metals
Fasteners
Fiberglass
Food / Baked Goods
Gelatins
Glass
Heat Treating
Matting
Metal
Paint
Pharmaceutical

Plastic
Plating
Porcelain
Rail Car
Rubber
Sheeting
Shrink Wrapping
Springs
Tempering
Textile
Trucking
Vinyl
VOC Removal
Wood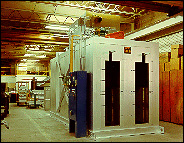 As a World-Wide supplier, Lanly is recognized for outstanding customer service. This reputation has been earned through the successful turnkey installations and continuing support of more than 7,500 systems over in over 40 countries.
Lanly systems are designed to fit your business, not theirs. That's their mission, and thousands of repeat customers concur. Let them prove it to you.


Supplier Directory Categories