Profile Home
About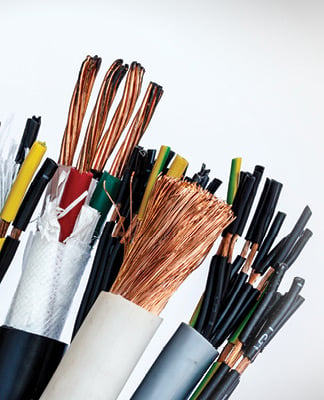 With 60+ years of experience, Lapp Tannehill stocks, supplies, and distributes wire, cable, tubing, connectivity, and other related products and materials. Our excellent customer service and value-added services are what sets us apart.
Headquartered in Savage, Minnesota, Lapp Tannehill has a nationwide presence with additional distribution centers located in Nevada and Texas, which are strategically located to ship across the US with quick delivery. Sales offices are located in Minnesota, California, Nevada, Texas, Iowa, Illinois, and Colorado.
Lapp Tannehill carries over 100M+ products from 200+ leading manufacturers, offering complementary products from leading wire, cable, tubing, sleeving & wire management manufacturers. Our broad range of products offers solutions to a wide range of industries, including Equipment Manufacturing, Aerospace, Military and Defense, Automotive & Specialty Vehicles, Food & Beverage, Transportation, Mass Transit, Material Handling, Construction, Medical, Oil and Gas, Packaging Equipment, Wire Harness Manufacturing, Renewable Energy, Lighting manufacturing, and Low Voltage Security.
In addition to innovative and forward-thinking product solutions, Lapp Tannehill also provides additional value-added services to accommodate special requirements or specifications, including wire striping, dying, twisting, cut pieces, re-spooling to specific put-ups, and kitting.
When working with Lapp Tannehill, you will benefit from our knowledgeable salespeople, reduced complexity, fast delivery, responsive service, and high quality. We offer you a complete product offering from one source.
Lapp Tannehill is an operating affiliate of LAPP, a leading manufacturer of cable and connection solutions and products. LAPP's product line includes standard and highly flexible cables, industrial connectors and cable entry systems, customized system solutions, automation technology, and robotics solutions for the intelligent factory of the future, as well as technical accessories. LAPP product lines include ÖLFLEX®, UNITRONIC®, EPIC®, SKINTOP®, ETHERLINE®, HITRONIC®, SILVYN®, and FLEXIMARK®.
Technical Articles