About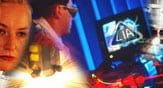 Laser Institute of America (LIA), founded in 1968, is the international society for Laser Applications and Safety. It is comprised of laser researchers, manufacturers, integrators, and end users working together to increase the use and safe application of laser technologies. LIA individual and corporate members receive significant discounts on all LIA materials, training courses, and conferences.
Fulfilling its mission of fostering lasers, laser applications, and laser safety worldwide, LIA is the secretariat and publisher of the American National Standards Institute (ANSI) Z136 series of laser safety standards. These documents provide a thorough set of guidelines for implementing a safe laser program. The ANSI Z136 series is recognized by OSHA, and are the authoritative series of laser safety documents in the United States. LIA also offers a wide array of products and services to thousands of end users. These include safety and applications publications, training videos, signs and labels, Laser Safety Officer training, and conferences.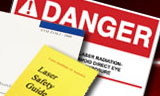 Laser Institute of America started with the sole intention of turning the potential of a powerful new technology into an actual, viable industry. The LIA was forged from the heart of the profession -- a network of developers and engineers -- people who were actually using lasers. These were the first "members" of the LIA, the people who decided that sharing new ideas about lasers is just as important as developing them. The belief, as it remains today, is to promote laser applications and their safe use through education, training, and symposia.
They invite you to join this network of laser professionals. From the novice user to the most experienced. Science, medical, materials processing -- it's all here at LIA.
Supplier Directory Categories
Laser Institute of America is listed in these categories: