About
Laserglow Technologies provides the highest quality laser products backed by the best customer service in the industry.
Our products have helped professionals from a wide range of backgrounds- engineers in machine vision, alignment and manufacturing, to scientists in fields like Optogenetics, Microscopy, Spectroscopy and Cellular Biology. Our unique advantage in the photonics technology marketplace is our ability to offer competitive prices while providing custom-tailored solutions. Meeting customers' needs for more than ten years within the optoelectronics industry, we have the experience and expertise necessary to offer the best products for a wide variety of applications.
Our comprehensive product selection features solid state laser modules (DPSS and diode lasers) in over 60 different wavelengths, bench top lasers for scientific research, laser modules for industrial alignment and sensing, and presentation pointers. We offer both complete solutions stocked and ready to ship overnight, as well as highly customized systems made to order.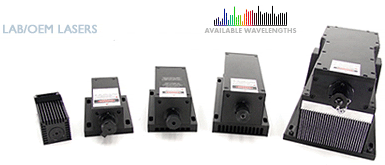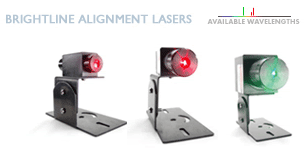 Who we are
In 2003, Laserglow Technologies began as a supplier of laser equipment to the student and academic community. Demand for Laserglow's products and services quickly grew to encompass research and industrial applications, leading to incorporation in 2005. Since then, we have developed solutions for thousands of customers in different industries, and become a partner in research for most of the leading universities and research centers around the world.
Bringing Solutions to Light™
Whatever your laser product needs, we have technicians, sales representatives, and application specialists standing by to assist you with all aspects of your project. We will help you find the perfect solution, and provide long-term support to guide you through the use, application and care of your chosen product. We welcome inquiries from all industries, including aerospace/aviation, astronomy, biotechnology, chemistry and chemical engineering, communications, forensics, holography, machine vision, construction and manufacturing, military/tactical, business presentation, indoor and outdoor art installations and storefront displays, laser light shows, wildlife control, and other industrial and laboratory applications.

Supplier Directory Categories
Technical Articles