About
As the leading provider of products and systems for electrical installations and information networks wherever people live and work, Legrand delivers an unequaled depth and breadth of innovative solutions.
Legrand's Vision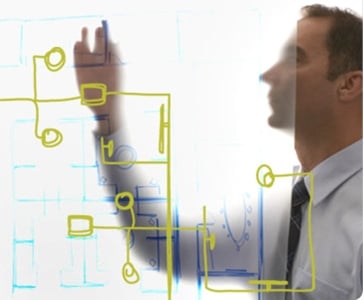 By incorporating our passion for the principles of good design across all our divisions, we create products that make the lives of all we touch better. Legrand provides the right level of technology for the job, efficient installation, exceptional fit and finish and outstanding customer service.
Legrand's Values
Our values drive our daily decisions.
Customers: In everything we do we demonstrate how important customers are to us.
People: A business people want to be associated with.
Integrity: Doing the right things with respect and honesty.
Teamwork: Cross-functional cooperation focused on achieving superior results.
Continuous Learning and Improvement: A better way every day.
Empowerment and Accountability: Opportunity to set course, alter when appropriate, measured by results.
One Company, Many Brands United by Design
Legrand is the world specialist in products and systems for electrical installations and information networks, offering solutions for use in residential, commercial and industrial buildings.
Cablofil - The world's most
specified cable tray

Through the design of effective, efficient and innovative wire cable trays, Cablofil, the leader in wire mesh cable tray, provides the highest quality cable management solutions for any situation.
Pass & Seymour - Dependable devices and superior solutions

Superior performance is critical in the competitive commercial and industrial market. That's why we work for you to provide solutions that consistently help you maximize productivity in the harshest environments.
Wiremold - Innovative pathways
and wire and cable management solutions

As the industry's largest provider of end-to-end wire and cable management and pathway solutions, Wiremold delivers the widest range of innovative ways to get from point A to point B.
Designed to be Better at Work
Today's workplaces have rapidly evolving power, data/communications, A/V and security demands. That's why we design advanced, highly flexible electrical and network solutions that work together seamlessly – to better manage, organize, protect and connect the electrical installation and information infrastructure today and well into the future.
Designed to be Better at Home
Today, home is where we watch, talk, listen, play, work and relax. That's why our residential solutions do more than just add power and communications. They also bring entertainment, connectivity and convenience into every room. So you can work and play wherever you choose.
Supplier Directory Categories
Technical Articles

Fire-Classified Floor Box Assemblies
(Wire and Cable Accessories)
A critical component of building safety is fire-resistive floors that are designed to prevent a fire from rapidly spreading beyond its origin. Until now, incorporating floor boxes required additional... (
View Full Article
)