About
Thermoplastic and Laser Welding Equipment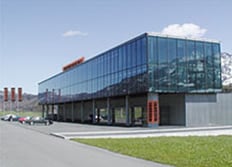 Leister Process Technologies is a well-established 60-year old Switzerland based company, a worldwide leader in plastic welding and hot-air blowers consistently dedicated to customer satisfaction achieved by high production quality, continuous innovation, a wealth of experience shared by its employees and above-average customer service.
Since 1999, Leister has been developing innovative and effective plastic laser welding systems through its Lasersystems division Novolas.
Micro-Technology based Sensors and Modules
The Microsystems division of Leister (Axetris) designs and manufactures micro-technology (MEMS) based components and modules with focus on (i) infrared (IR) sources for NDIR gas sensors (ii) mass-flow meters and controllers and (iii) laser gas detectors and (iv) micro-optical lenses. Axetris offers a wide range of high-quality off-the-shelf products as well as custom solutions for its OEM customers.
Leister's engineering and manufacturing team combines broad experience in design, simulation, fabrication and characterization from chip level to com-plex integrated electronic modules. Leister's manufacturing facilities in Switzerland include a world-class class 100 clean room with state-of-the-art micro-technology processing capabilities. As a partner to their OEM customers they support them from concept to volume production.

Industrial Process Air Heating Equipment
The Process Heat divison of Leister designs and manufacturs a broad range of industrial heating technologies. These include several types of air heaters with different heating capacities and air flow rates, industrial heaters with integrated blowers, double flanged heaters for piping and recirculating systems, temperature controllers, blowers, and a wide assortment of nozzles and accessories that can be secured to the ends of the many different types of air heaters.

Since 1954, Leister Process Technologies has been developing innovative and effective process heating equipment.

All of Leister's Process Heating equipment is stocked and serviced by a broad range of distributors throughout the United States.

North America Sales
In 2000, Leister Technologies, LLC opened as the exclusive North American sales and service center for Leister's plastic laser welding (Novolas) and MEMS based products (Axetris).
Supplier Directory Categories
Technical Articles