About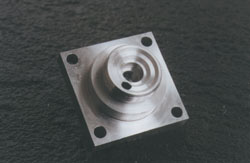 Lovejoy is a premier manufacturer of CNC Milled, CNC Turned and CNC Swiss screw machine products. Serving the Aerospace, Medical, Communications, Power Generation, Valve/Switch, Hermetic Electrical Connector and Plasma Torch Consumable industries. ISO 9001:2000 certified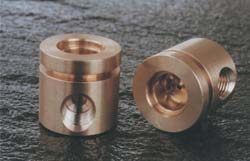 Lovejoy Chaplet has consistently been a leader in the machined products industry with respect to the implementation of new technologies, techniques, equipment and management systems. They have embraced the use of Lean Manufacturing, CNC machining technology, robotics, lights-out manufacturing and SPC inspection methods since the early 80's. Lovejoy operates single spindle turning equipment, and high speed machining centers enabling it to be competitive on production runs of 50 to 100,000 pc. while working in virtually all materials.


Lovejoy is certified to ISO 9001:2000 by international registrar NSF-ISR. Embracing quality techniques of continual process improvement, SPC and vision inspection, has allowed Lovejoy Chaplet to maintain product quality at world-class levels.

As a founding member of the Hudson Valley Apprenticeship Association (HVAA), Lovejoy has teamed up with Hudson Valley Community College (HVCC) and NY State to create a training program that allows company employees to obtain a college degree in Machine Trades Technology, while simultaneously completing a NY State approved apprenticeship program at the company. This collaborative approach ensures a continuous stream of qualified machinists.
The use of computerized scheduling, estimating, and shop floor control methods, has kept Lovejoy at the forefront of the industry in providing service to their customers. Lovejoy services customers from the Mid-Atlantic States to New England, New York and throughout the United States. They have received Certified Vendor status from such companies as: IBM, Emerson Electric, ASCO Power Technologies, Tyco Healthcare, Bernzomatic, Johnson Electric Automotive, GE, and Southco to mention a few, while shipping product on a "Dock-to-Stock" basis as a result of their quality and delivery performance.

Supplier Directory Categories