About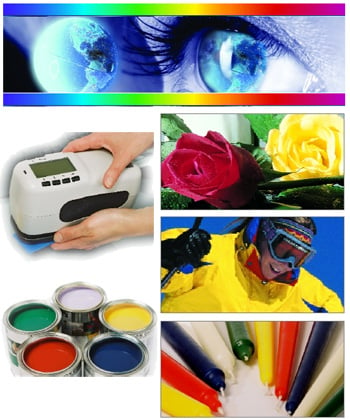 Global Pioneers in Color Measurement
Specialists in color quality, Lovibond Tintometer provides instruments, software and color reference materials for industry. Their focus is on industrial process control, ensuring their customers can achieve the highest standards of consistency and accuracy in the color of their products.
Uniquely, Lovibond Tintometer is the only company worldwide to offer customers a selection of electronic and visual instruments tailored to their every need. Under the brand name Lovibond®, they offer high technology solutions, using the latest in electronic measuring systems, including quality control and color match prediction software. They also have a comprehensive range of visual color measurement and grading instruments, enabling customers to actually see the color compared to a guaranteed standard.
The range is completed by online transmission color measurement systems, and innovative digital imaging systems for measuring products where the color is not homogeneous.
This highly versatile capability serves a wide range of customers – from paints and coatings, plastics, food and beverages, to petroleum products, pharmaceuticals and textiles.
Their instruments are to be found in most of the household name companies around the world. They have a reputation for accuracy and durability, and are particularly good at withstanding harsh process environments. They have also been specified by the military for their robustness and reliability.
There is a comprehensive network of trained and qualified service centers worldwide, offering customers the reassurance of easy access to maintenance services and consumables.

Accreditations
Lovibond Tintometer has been certified to ISO9000 quality management standards since 1992. They are also certified to ISO17025 for the production of liquid colour reference standards.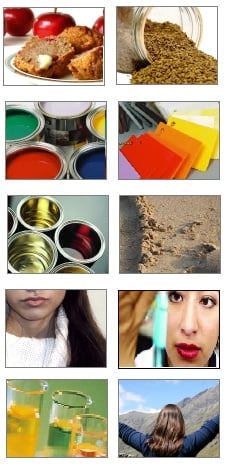 Color Analysis and Scale Development Service
Their Color Laboratory offers a service to produce custom-made color reference standards and visual color scales. Just send them the samples, along with any necessary technical information, and they will match the colors in guaranteed permanent color glass standards. This provides customers with a cost-effective way of controlling the color quality of liquid samples.
Spectrophotometer and Colorimeter Cells
They manufacture a range of high quality glass cells, fire-fused to provide maximum chemical resistance, at their own factory in Wadebridge, England. These cells perfectly complement their range of instruments, ensuring reliability of test results.
Company Origins
Lovibond Tintometer was founded in 1885 by Joseph Williams Lovibond, the son of a prominent brewery owner in Greenwich, London, England. J.W. Lovibond developed the world's first practical colorimeter as a means of ensuring the high quality of his beer. By the time of his death in 1918 he had established himself as a pioneer in the field of colour science and his company, Lovibond® Tintometer®, was already known throughout the world for its range of instrumentation and expertise in the field of colorimetry.
In 1915, Joseph Lovibond published his pioneering book – 'Light and colour theories and their relation to light and colour standardization', placing the author and his company at the forefront of color science and innovation.
The company continued to grow in strength and as advances were made both in colour science research and in instrument development, Lovibond® standards became specified for many products worldwide.
Lovibond Tintometer continues as a leader in its field today. Represented in over eighty countries, products are manufactured and exported globally via a well-established distributor network.
Lovibond® and Tintometer® are the registered trade marks of The Tintometer Ltd., Amesbury, U.K.
Supplier Directory Categories
Lovibond® Tintometer® is also listed in these categories:
Technical Articles