About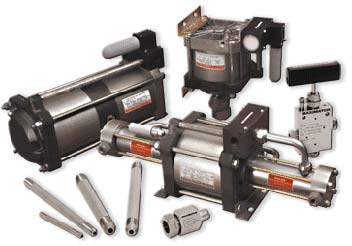 MAXPRO Technologies offers a complete line of Maximator® High Pressure Valves, Fittings and Tubing, Liquid Pumps, Air Amplifiers and Gas Boosters. In addition, MAXPRO offers a wide range of standard and custom designed packaged power turnkey solutions for a wide variety of liquid, air and gas applications.

Valves, Fittings and Tubing feature:
Highest quality for superior product performance
Standard metals of stainless steel
Liquid Air Driven Pumps, Air Amplifiers
and Gas Boosters feature:
Ease of installation and operation
Wide variety of pressures, sizes and configurations

History
MAXPRO Technologies was founded in 1995 to serve as the exclusive North American distributor for Maximator® liquid pumps, gas boosters, air amplifiers and high pressure valves, fittings and tubing. Their facility is located in Fairview, Pennsylvania. Since its beginning the company has increased both the product lines that they offer and the distribution network that they partner with. The primary goal is serving their customers and offering the highest quality products available with competitive pricing and fast turnaround.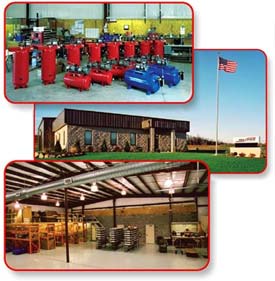 Their location in Fairview, PA is 8,500 square feet and houses MAXPRO's administrative, sales, customer service, assembly, repair and a team of mechanical engineers on staff.

In 2000 MAXPRO expanded, opening a facility in Houston, Texas, Maxpro South, Inc. In 2008 Maxpro South expanded with a satellite office in Lafayette, Louisiana. Their distributor network across the United States and Canada consists of 21 distributors who service their customers regionally.

MAXPRO Technologies supplies all types of high pressure systems using Maximator® power products, designed by their team of engineers and produced by their technical staff.

MAXPRO carries significant inventories of all Maximator® products in both their Fairview and Houston locations. This supports their dedication to fast, same day shipment in most cases. They offer complete repair service on all of their products, including same day repair in emergency situations.

Outstanding service, competitive pricing and the highest quality products on the market today - these are MAXPRO's goals. Their dedication to customer solutions and satisfaction is found in both their past and their future at MAXPRO Technologies, as they grow to improve and maintain their level of commitment to the high pressure industry today.
Supplier Directory Categories
MAXPRO Technologies, Inc. is also listed in these categories: