About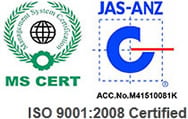 For a quarter century your process reliability has been our #1 priority. We are dedicated to being a leader in the pump industry by providing the:
Highest reliability /proven design products
Most complete range of products
Lowest total cost of ownership
Highest level of customer service
Easiest and lowest cost of repair
Magnatex® Pumps, Inc. is a supplier of heavy-duty, state of the art, sealless, magnetic drive, all-metallic centrifugal and regenerative turbine vane pumps, and Magnatex®/Texel® fluoropolymer-lined, sealless, centrifugal pumps. Magnatex mag-drive pumps are operating in thousands of applications worldwide, successfully meeting tough pumping challenges for both low- and high-temperature liquids, from recovery solvents to heat transfer fluids, toxic, acids, bases, noxious and high purity fluids.
The all-metallic Magnatex® line features cost-effective MPL/MP, MPH, MPT and MMP close-coupled sealless, magnet drive pumps designed to handle low to medium flow, high head applications, utilizing standard C-Face motors. The efficient, simple design allows easy maintenance, requires no alignment, and reduces unscheduled downtime for lower total cost of ownership.
Magnatex also offers MAXP Series magnetically driven ANSI pumps for safe, superior performance in toxic or corrosive high flow, high head applications. MAXP pumps conform to ANSI B73.3 standards and retrofit easily with already installed ANSI pumps.
Magnatex/Texel pumps feature a compact, simple design for maximum efficiency and minimum downtime. Sealless, magnet drive Magnatex/Texel pumps feature fluoropolymer linings for superior performance in even the most corrosive pumping environments. The high-performance Magnatex/Texel MTA Series ANSI compatible pump includes a transfer molded, mechanically bonded PFA lining that is thicker and more uniform than traditional rotomolded linings. In addition, it meets ANSI B73.3 standards for enhanced application compatibility. The ME series pumps feature ETFE or PVDF-lined cast iron wet ends for superior reliability and long service life for lower flow applications.
Supplier Directory Categories
Technical Articles