About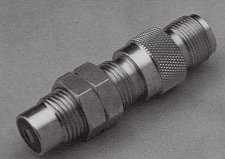 Magnetic Sensors Corporation is a manufacturer of magnetic sensors for monitoring speed, motion, or position. These sensors are typically non-contacting with the surface to be monitored and are available as either passive or active magnetic sensors.
Quantities vary from prototype quantities through full-scale OEM production quantities with quick delivery in small to medium volume of sensors from many of their existing standard designs. They also maintain an in-house applications engineering service and testing labs to assist customers in obtaining the most efficient product engineered for their specific needs.
The Company also provides highly innovative specialized designs for specific high volume sensing requirements including index, speed, proximity, special position, etc.

Magnetic Sensors was incorporated in August 1983 after acquisition of Sensor Systems, Inc., a company in the Philadelphia, PA area that was making variable reluctance speed sensors for computer peripheral applications.
MSC has transformed its marketing base so that computer peripheral applications are no longer the dominant portion of their business. They now have a growing and diverse customer, industry, and applications foundation.
MSC components are found in commercial jets, combat helicopters, satellites, Bradley tanks, farm implements, earth moving equipment, turbines, over the highway diesel tractors, home electronics, and much more.
Supplier Directory Categories
Magnetic Sensors Corporation is also listed in these categories:
Technical Articles


An Advanced Steering Wheel Sensor
(Velocity Sensing)
A steering wheel sensor combining thick film conductive plastic and a novel optoelectronics technology outputs both analog and digital data for use by the General Motors StabiliTRAK system. (
View Full Article
)