About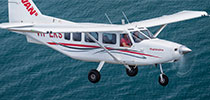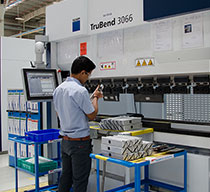 Mahindra Aerospace leads the Mahindra Group's foray into Aerospace manufacturing. It operates two business verticals, focusing on utility aircraft and aerostructures production respectively.

The aircraft business, based in Australia, produces the Airvan 8 single-engine piston aircraft – of which over 200 are in operation world-wide – and is nearing market launch of Airvan 10 turboprop.

The aerostructures business is based in India and operates a 25,000 square meters (270,000 sq ft) plant near Bengaluru. The facility is equipped for sheet metal parts, surface treatment, and assemblies — with capabilities in aluminum, steel, titanium, and inconel.

Mahindra Aerospace is part of the Mahindra Group's Aerospace, Defence and Steel Sector, which also includes Mahindra Sanyo Special Steel and Mahindra Defence Systems portfolio of companies: Mahindra Defence Land Systems, Mahindra Defence Naval Systems, Mahindra Telephonics Integrated Systems and Mahindra Emirates Vehicle Armouring.
Supplier Directory Categories