About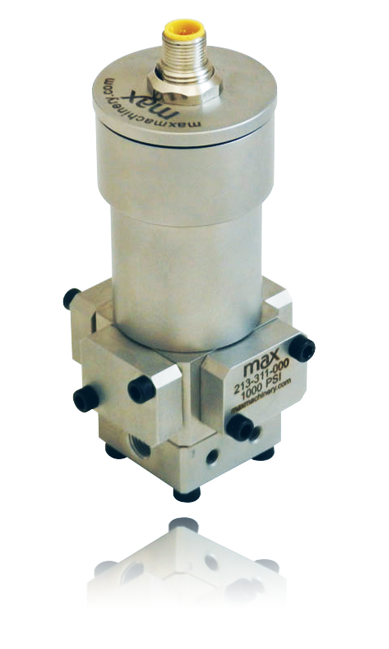 Max Machinery, Inc. designs and manufactures precision liquid flow measurement instrumentation. For over four decades, the Max name has been equated with the highest levels of precision, craftsmanship and performance, earning them a reputation as a world leader in low flow measurement.
Max flow meters are known for their exceptional accuracy, wide flow ranges and the ability to measure fluids of any viscosity. Every flow meter they build is rigorously tested and documented. Their standards are stringent and the performance of their products is unparalleled.

Three families of meters cover the spectrum of positive displacement measurement.
- Piston meters offer the smallest displacements and are well suited to fuel measurement, hydraulic leak testing and chemical injection applications.
- The robust, high-pressure gear style meters are well suited for measuring hydraulic fluids, hot melt adhesives or mastics and caulk. Their ultra high resolution blows away the competition and provides up to 500 pulses/cc.
- Helical rotor flow meters round out the catalog and their in-line flow path provides a minimal pressure drop for higher flow rates and viscosities.

Max takes great pride in the caliber of their engineering solutions and in the performance of their products. For over 40 years they have been developing, evolving and refining their technology while enabling the emergence of new products and markets. They set high standards for performance, reliability and precision, and exceed those standards with each subsequent product generation.
Supplier Directory Categories
Max Machinery, Inc. is also listed in these categories: