About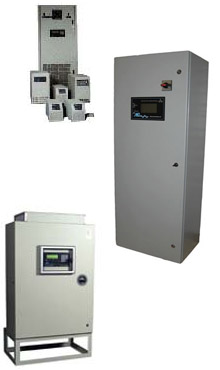 Mesta Electronics, Inc. designs and manufactures state of the art power conversion equipment including: Active Harmonic Filters (DPMTM), Induction Heating Inverters (IHI), Uninterruptible Power Supplies (UPS) and custom designed industrial controls.
The company was founded in 1977 by JOHN N. MANDALAKAS, a highly recognized electrical engineer and innovator who started a consulting firm to meet the demand for electrical inverter designs and other cutting-edge industrial electronic controls.
The reputation of the firm soon spread beyond its Western Pennsylvania birthplace, as a team of in-house engineers and technicians successfully designed, developed and manufactured many state-of-the-art power conditioning systems and industrial controls.
Through the years, the company has evolved into a high-tech design and quality manufacturing facility specializing in sophisticated power inverters, high-frequency induction heating inverters and uninterruptible power supply systems (UPS). Recent introductions include an active harmonic filter - MESTA Digital Power Factor and Harmonic Manager (DPM) - and a line synchronous energy converter, to be utilized with fuel cells and other various energy sources.
The company has served such demanding clients as IBM, Westinghouse Science and Technology Center, Carnegie Mellon University Field Robotics Institute and Department of Materials Science and Engineering, Motorola and Siemens.
Today, President John N. Mandalakas is joined by a second generation of family members and a highly talented team of design engineers to keep Mesta defining the edge of inverter technology. A technically qualified sales force is available to both service individual client needs and support distribution channel members. A technical service team stands ready to answer questions and offer necessary technical assistance.
Supplier Directory Categories
Technical Articles