About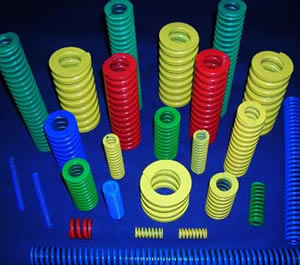 Established in 1928, Mid-West Spring & Stamping is a leading manufacturer of custom springs, wire forms, and stampings. At Mid-West spring, we possess an experience that can only be acquired from years of dedicated service within the industry. Although we are constantly looking for ways to improve our company we never forget our firm foundation built on a tradition of reliability and quality.

With multiple plants operating across the contry Mid-West Spring & Stamping is dedicated to producing quality manufactured springs, custom springs, and metal stamping for customers from coast to coast. Focused on quality and an unparalleled level of customer service, our customers can be confident that we are a spring manufacturer dedicated to success nad progression within the industry.

In adition using state-of-the-art CNC machining at every location, we use a company wide computer based manufacturing system to link our plants. This enables us to remain as efficientas possible while maintaining the highest quality in all of our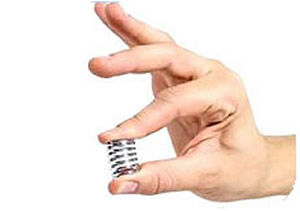 springs, custom springs and metal stamping manufacturing processes. Not only does our manufacturing system offer efficiency and reliability but it helps to provide the highest level of customer service as well as global access to vital customer information.

In order to provide an even higher of quality in our custom springs an other products we are always looking for new ways to improve and remain a leading custom spring manufacturer. We have recently completed major capital investments in all of our manufacturing facilities to provide a large range of CNC spring manufacturing equipment. This insures dast set-up and high quality production of the precise springs and wire forms you need, at an affordable price.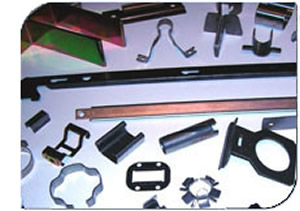 Our new machinery includes Wafios Ful-10 CNC coiling machines, winding and forming centers, and Giant ConcordiaCNC machines with five axis and twin servo motors to enhance vertical-linear and rotary quill motion. This addition greatly improves coil wire forming and bending capability.

Whether you need one piece or one million, Mid-West Spring & Stamping can handle any job. We accommodate hundreds of repeat customers for both small and large spring, custom spring and stamping jobs. No matter what size the order is, we maintain our tradition of unparalleled service and quality.
Supplier Directory Categories
Mid-West Spring and Stamping is listed in these categories: