About
Mikron Automation is one of the world's leading manufacturers of customized, highly productive automation solutions for high-precision assembly and testing of products up to hand-size.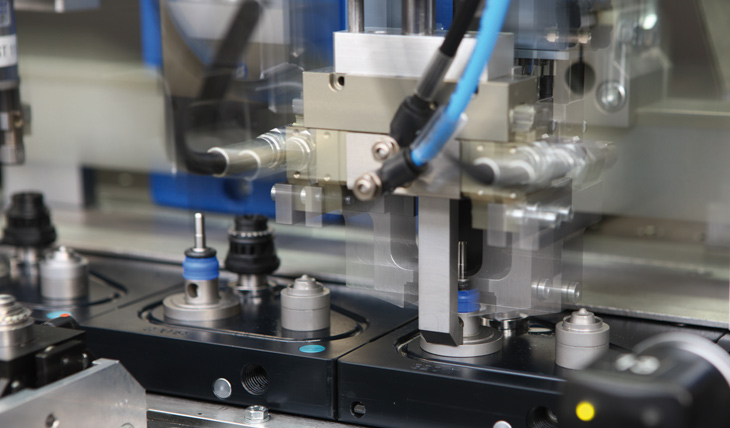 About Us
Mikron Automation is headquartered in the heart of the Swiss watch making region. The Swiss tradition of quality and craftsmanship is evident in all of Mikron's assembly automation solutions. Together with the competence centers in Berlin, Denver, Singapore and Shanghai as well as the local sales teams around the globe, it creates the optimum network for providing support and service close to the customer.
What's more: Mikron uses the same processes and standards worldwide and, thanks to its multilingual staff, can speak to customers in their own language.

At a glance
572 employees
CHF 116.8 million in annual sales revenue (2013)
Close to 40 years' experience
250 customers worldwide
More than 3000 installed systems
Over 40 projects a year
4 to 12 months delivery time
Markets
The division is present in the following markets: Pharmacy / Medical Devices, Automotive, Construction/Building, Consumer Goods, Electric/Electronics and Solar.

Locations
Mikron Automation comprises the five production companies Mikron SA Boudry (Switzerland, headquarters), Mikron Berlin GmbH (Germany), Mikron Corp. Denver(USA), Mikron Singapore Pte Ltd and Mikron Shanghai Ltd (China).

Solutions
We develop and build assembly automation and test solutions for customers around the world.

Customer Services
We are able to support our customers in ramping-up, optimizing and maintaining production capacity throughout the life cycle.
Supplier Directory Categories