About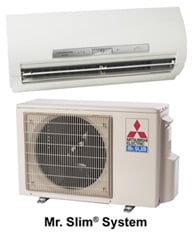 For more than 30 years, Mitsubishi Electric Cooling & Heating, headquartered in Suwanee, Ga., has been a leading marketer of intelligent air-conditioning and heating technology, manufactured by its parent corporation, Mitsubishi Electric.
The Division's market distribution includes North America, Latin America, the Caribbean and Bermuda.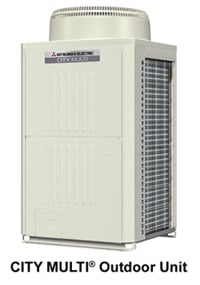 In 1982, Mitsubishi Electric was the first to introduce its state-of-the-art split-ductless air conditioners and heat pumps in North America. The company soon expanded, adding to its product line CITY MULTI® variable refrigerant flow (VRF) zoning heat pump systems that use INVERTER technology and offer simultaneous cooling capabilities plus a full line of air-conditioning accessories.
Mitsubishi Electric Cooling & Heating products have won numerous awards for innovation and excellence, including the 2012 BuildingGreen Top-10 Products Award for split-ductless and VRF systems and the 2011 AHR Expo Product of the Year Award for the Dedicated Outdoor Air System.
Mitsubishi Electric Cooling & Heating, an Official Sponsor of the PGA TOUR and Champions Tour, continues to build brand loyalty, increase its market position and deliver exceptional customer service.
For more information, call 1-800-433-4822 or visit www.MitsubishiPro.com.
Supplier Directory Categories
Technical Articles