About
Miyaki conducts research and development specializing in surface processing technologies for aluminum, such as Kashima Coat, hard anodized aluminum and ordinary anodized aluminum. We have earned a reputation in various fields for making high-quality products with a homogenous film.
Supporting our fantastic world
Aluminum - it goes without saying that "light weight" is its greatest characteristic. It is used in cars, motorcycles and bicycles, freight cars for railroads, etc. where it helps to increase speed and reduce energy expenditure and CO2 emissions through reduced weight.
Aluminum has many other characteristics such as strength and beauty, as well as superior recyclability and workability. Its range of application is continually expanding and includes: electrical machinery, industrial machinery, metal products, boats and ships, food packaging, daily necessities and civil engineering and construction materials. As a raw material, aluminum greatly contributes to modern society. Aluminum - a metal with great promise.
However, it is a little-known fact that the success of aluminum can be attributed to "surface treatment".
At Miyaki, we take pride in carrying out surface treatments that suit the application of the aluminum to improve its superb characteristics and create new value. We place great importance on the continual improvement of our existing technical capabilities so that we can help our customers to advance or resolve problems. We are further pursuing technical research, including Kashima Coat - which was researched and developed independently by Miyaki - in order to contribute to the new world created by aluminum.
Original technology that combines the expertise of Miyaki
Kashima Coat is a lubricating anodized aluminum researched and developed by Miyaki. The tough film of hard anodized aluminum is enough to create high pressure at contact surfaces, and when used in places where small vibrations or rubbing occur, "scuffing" and "seizing" result. Kashima Coat was created to provide lubrication for hard anodized aluminum as well as improve its abrasion resistance.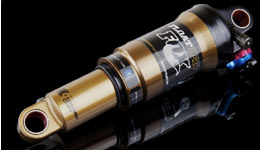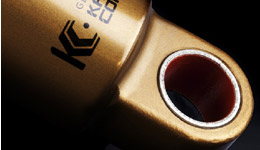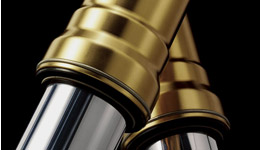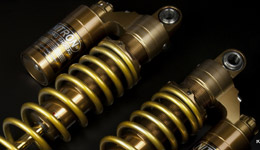 Supplier Directory Categories