About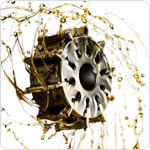 Lubricant products
Explore the wide range of Mobil™-branded industrial lubricants
Mobil Industrial Lubricant' reputation for unsurpassed quality and cutting-edge technology is backed by decades of commitment to helping our customers be productive and profitable. It was built one outstanding Mobil-branded industrial lubricant at a time.
Through working closely with leading equipment builders, our engineers gain insights into equipment trends and lubrication requirements. These insights help guide our research chemists and lubricant formulators in designing highly effective lubricants to handle some of today's most demanding industrial applications.
With Mobil-branded industrial lubricants, our goal is to help make your operation more productive while promoting safety and environmental awareness. Explore the possibilities.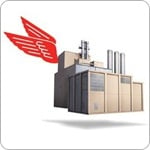 Why settle for an operation that runs when you can have one that flies?
A legacy of over 100 years in industrial lubrication gives us the experience and know-how to keep your operation running smoothly. Mobil™-branded lubricants are designed to help you:
• Increase equipment reliability
• Enhance worker safety
• Reduce operating costs
• Extend equipment durability
• Minimize potential environmental effect
Supplier Directory Categories
Mobil Industrial Lubricants is also listed in these categories: