About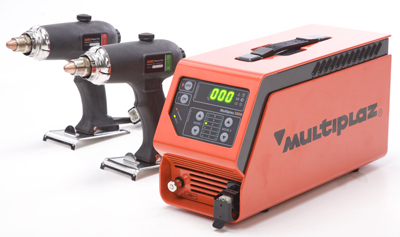 This Advanced Portable Machine Earned the "Grand Prix Award"
at the World Invention Show in Switzerland
Here's why:
The innovation of Multiplaz North America starts with the idea of using regular tap water as a basic working liquid. Its design is both amazing and simple.
Multiplaz is the only company worldwide that holds a patent for this unique welding technology by use of a water-alcohol (ethyl or isopropyl) solution instead of shielding gas. It is the first company to utilize ordinary tap water for heating materials by turning the water into plasma 14400°F (8000°C).
Worldwide, Multiplaz 3500 is the only welder with such a broad range of applications.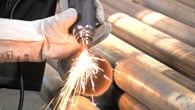 Multiplaz 3500 can weld, solder, braze, harden, and cleanse metals including steel, aluminum, copper, cast iron, bronze and other metals.
Multiplaz 3500 can cut any metal, including high-alloy and stainless steel that can not be cut with oxygen cutting. Cutting ceramic tiles, quartz glass, bricks, concrete and other inflammable materials is another unique feature of the Multiplaz 3500.
Multiplaz 3500 can replace a variety of different tools: welding machine, gas torch, plasma cutter, nibble shears and scissors, industrial drying fan, electric jig saw, blow lamp, inverter welder… just to name a few.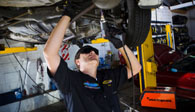 Multiplaz 3500 is successfully used in many commercial, industrial, military and residential services: manufacturing, repair and maintenance, agriculture, household, automotive, entertainment centers, art projects, all kinds of ships, marine, Navy, rescue service, etc.
Multiplaz's Design allows for a 100% duty cycle, 24 hours a day, 7 days a week.
Supplier Directory Categories
Multiplaz North America is listed in these categories: