Profile Home
About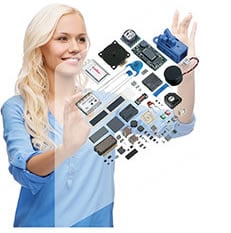 Murata Electronics is a worldwide leader in the design, manufacture and sale of ceramic-based passive electronic components & solutions, communication modules and power supply modules. Murata innovations can be found in a wide range of applications from mobile phones to home appliances, and automotive applications to healthcare devices and energy management systems.
Murata contributes to the advancement of society and the electronics industry by creating innovative products and solutions in close cooperation with our customers and other stakeholders. Headquartered in Kyoto, Japan, we service our customers with a global network of manufacturing facilities, application and sales support, and market leading distributors.
For more information, visit Murata's website at www.murata.com.
Murata Electronics is listed in these categories: