About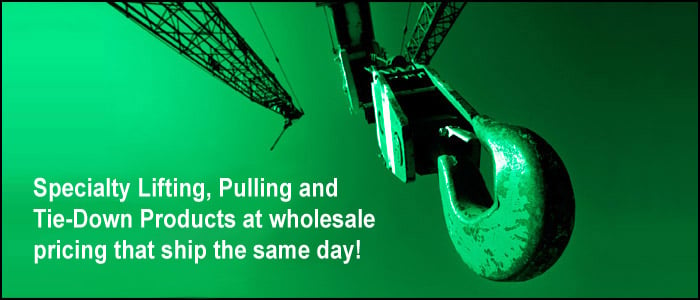 Murphy Industrial Products, Inc. is a wholesale rigging supplies company located in Houston, Texas. We specialize in all products for lifting, pulling and tying down. These products include, not limited to, wire rope, chain, fittings, hoists, cordage, wire rope slings, nylon/round slings, chain slings and custom made lifting products.
The purpose of our company is to help re-sellers get their rigging faster and assist in any technical matters for rigging products. It is our belief that when Murphy Industrial Products, Inc. makes the process of getting custom made rigging products to our customers faster, their overall business increases and their internal operations become more efficient. The end result is happier customers and less stress for all parties involved.
Feel free to call us and we will be glad to assist you in any way, and explain to you the many benefits to using Murphy Industrial Products, Inc.
Over 7,000 Custom Made Slings in Stock Ready to Go!
Specialty Wire Rope/Cable/ and Chain Assemblies
All Rigging Products Offered
90% of Our Orders are Shipped Same Day
Fast Quotes/Staff Engineer
Correct Certification
Direct Private Shipping
Wholesale Pricing
Technical Service
Order Confirmation
Friendly Service
All Products Guaranteed
In-Depth Product Selection
Cargo Control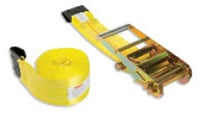 Chain / Chain Slings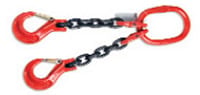 Cordage
Hoists / Chain Hoists
Metric Ropes
Nylon Slings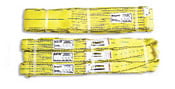 Round Slings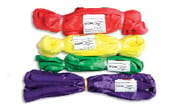 Shackles
Wire Rope / Slings
Spreader Beams
Custom Products / Lengths
From The Common to Custom, We're Your "In-House Rigging Department."
We're the only one-stop resource you need for lifting, pulling & tie-down products & technical expertise – on-demand.
When you work with Murphy Industrial Products, you're working with a company whose mission is to help you profit from the markets you serve – and help you become more successful. The fact is our staff lives and breathes the business 24/7. Because yours isn't a 9 to 5 business. Neither is your customers'.
Put us to the test, and we'll prove it to you.
Geared for immediacy and preparedness
Murphy maintains an extraordinary selection of in-stock and custom-designed and fabricated products for pulling, lifting and tying down. But that's just one reason you should consider doing business with us.
The most important one is we get it done – when you need it. No excuses. Because while others may offer similar products, and "will look into it," at Murphy, that's just not good enough. We take action.
The fact is, we pay close attention to industry trends. We do our homework. So when the call comes in, we know the course of action to take, and the most effective way to get there.
We believe you simply won't find anybody in the industry more diligent in getting you the answers, products and support you need – fast. Which is when the term "On-Demand" really starts to mean something to you.
Service that takes the internal complexity out of getting rigging products
Service that relieves the often tedious, confusing process of deciphering, designing, quoting, managing, and supplying custommade rigging products
Service that enables you to concentrate on your core business and customers
Service that can open new markets and new revenue streams for you today
The fact is, we're not satisfied with simply providing great service. Our goal is to provide incredible service.
It's the foundation of upon which we've built this company, and that which we've helped our customers build theirs. Because action always speaks louder than words.
Faster, Accurate Order Management Gets It Done Right – The First Time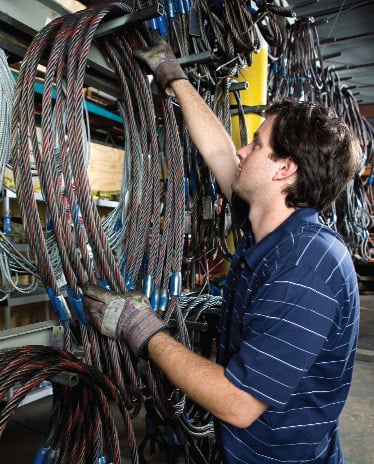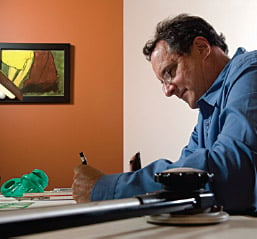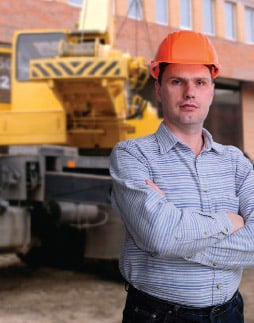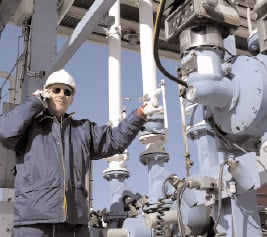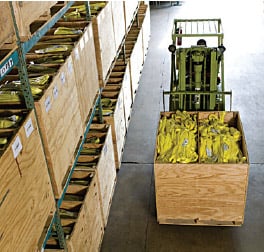 Murphy also knows the high cost of not getting your order there with everything your customer needs and expects to get their job done.
So we take Order Management very seriously. When you do business with Murphy Industrial Products, you'll find part of your success comes from the way we handle the details of your order. It all but eliminates costly errors of omission, which can bring a job to a screeching halt. It can also mean one less headache.
Rapid & thorough quotes. Our well-thought out communication system and experience expedites the process.


Correct certification and documentation. All slings are fabricated to exacting ASME B.30.9 standards, and all wire and rope and equipment to precise Federal standards. And all products come with the proper certifications you need to prove it. Because we know what's on the line.
With Murphy Industrial Products You're Equipped For Today's "On-Demand" World.
Murphy makes it as easy for you to serve customers who need specialized rigging products, as it is for you to sell them a dozen pair of work gloves.
We're fully-qualified and highly experienced rigging specialists, with unsurpassed technical expertise in all rigging categories, products, and markets – from the ports to the oilfields.
Expert in-house design. In the rigging business, one size or design rarely fits all. In fact, our customers' challenges often require ingenious new ideas to create the right solution. Ideas that can only come from years of hands-on experience. We've got it.
Real Technical Expertise
Just give us a call today with your requirements, and see for yourself what real rigging expertise and service means to you, and your customers.
What you find is a team of experts, well versed in all phases of lifting, pulling and tying down. So much so, that you'll start to think of them not only as suppliers, but as your "in-house rigging department."
Fight Back
Had it getting beaten to the punch by competitors?
Well, we can't promise it won't ever happen again. But what we can do is give you a better fighting chance to grab your piece of the pie. And to get more of it, from more customers and markets.
Again, it's our culture of immediacy that drives it. And our extensive stock and know-how. So when your customer tells you they need it now, you'll have no doubt that you have the source for it. An ON DEMAND source.
Earning Your Business – Every Day
While every lifting, pulling or tying down project may not be an emergency, and our extensive inventory can supply the products and services you need every day, to us there's no such thing as a routine order.
Because 'routine' isn't what grows business. Earning it does. Doing not just what's expected, but also delivering the goods – on demand – so your customers come back to you for more.
Exceptional shipping & delivery. Over 90% of our products ship the same day you order them. And we go all out to keep our promises, knowing it impacts your success.
That's what Murphy is made of – the desire to help you win. And making it easier for you to do so.
Contact us today for on-demand product, technical, delivery, and pricing information.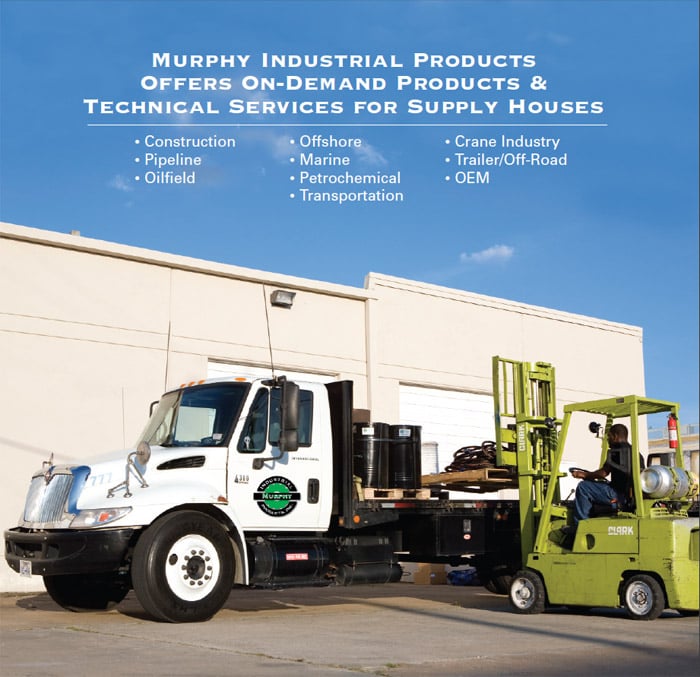 Supplier Directory Categories
Murphy Industrial Products Inc. is also listed in these categories: