Profile Home
About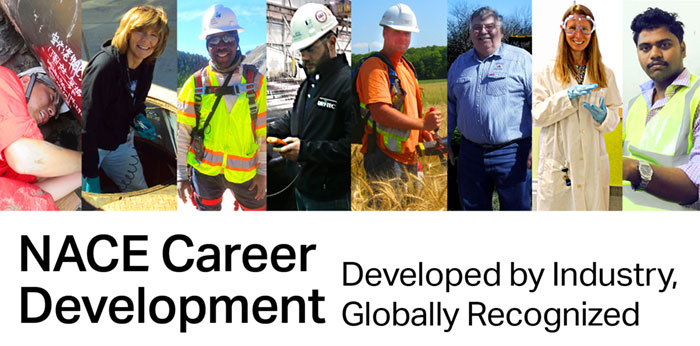 Our Mission
To equip society to protect people, assets and the environment from the adverse effects of corrosion
Developed by Industry, Globally Recognized
Providing technical coursework that prepares you for the field -- from individuals new to the industry to seasoned professionals -- stems from the NACE mission statement. Corrosion affects nearly every industry, and thus our training programs are carefully designed to thoroughly prepare students for the next step in their professional lives, no matter what stage your career is in and where your career takes you.
Maintained, overseen and reviewed by field experts and industry leaders, NACE courses range from broader overviews to subject matter-specific classes. Nearly 17,000 students annually take one (or more) of our 30+ courses from NACE's dedicated training centers in Houston or Dubai, or one of our worldwide partners. NACE continually branches out into new cities and countries, offering nearly 850 courses each year in 30+ countries.
Whether you're interested in learning general corrosion knowledge or hands-on skills directly applicable to the field, NACE offers a comprehensive course catalog that teaches skills relevant to a range of industries.
We look forward to seeing you in a career-building corrosion class this year!
NACE International Training is listed in these service categories: