Profile Home
About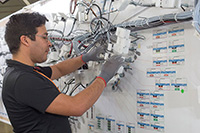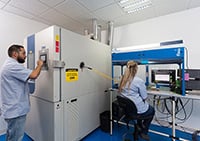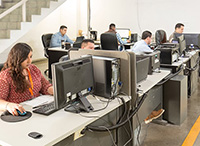 NAI has been providing the global marketplace with world class manufacturing solutions for decades, based on quality, reliability and service. We design and manufacture integrated connectivity solutions for Industrial Technology, Medical, Telecom and Data industries.

Today, NAI operates seven plants worldwide with nearly 600,000 sq. ft. of production capacity. Our current production levels are above 2.5 million assemblies, with over 25 million terminations per month and growing. While we employ over 3,200 personnel, hiring and training are ongoing at NAI. In fact, one of the main advantages of working with NAI is our agility to ramp up quickly for any increase in demand — a learned capability from handling thousands of custom orders over many years.

We maintain a division of specialization at various plants and manufacturing cells to accommodate both High Mix/Low Volume orders, as well as High Volume/Low Mix orders. As a result, our ability to meet varying needs, along with our delivery performance, is second to none.

Custom Interconnect Capabilities
NAI offers a breadth of capabilities, unmatched by other manufacturers, to produce reliable interconnect solutions. We provide a selection of engagement options to suit your exact design needs, which is one of the reasons our customers find us very easy to work with. Our ability to make the financial investments needed to set up operations quickly is another. You'll find us very responsive and able to produce rapid prototypes.

Custom Interconnect Design Services
NAI has complete design capabilities to produce interconnect solutions, such as copper, fiber optic and hybrid wiring harnesses, cable assemblies, preterm assemblies and electro-mechanical assemblies for telecom, industrial, and medical applications.

Find a solution for your application — NAI's Application Engineering team of experts are on hand at our Solutions Center in Troy, MI to assist you in finding the right solution for your connectivity needs.

Want a proposal from NAI? — We are happy to provide a quote or proposal based on your RFP or RFQ specifications.
Technical Articles

5G and the Future of Self-Driving Cars
(Electrical and Electronic Contract Manufacturing)
Does 5G hold the key to the future of self-driving cars? In a nutshell, the answer is yes - but some of the details might surprise you. In late 2018, both Verizon and AT&T launched 5G services, the... (
View Full Article
)