About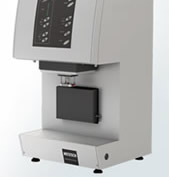 The NETZSCH Group is a mid-sized, family-owned German company engaging in the manufacture of machinery and instrumentation with worldwide production, sales, and service branches.
The three Business Units – Analyzing & Testing, Grinding & Dispersing and Pumps & Systems – provide tailored solutions for highest-level needs. Over 2,700 employees at 140 sales and production centers in 27 countries across the globe guarantee that expert service is never far from our customers.
When it comes to Thermal Analysis, Adiabatic Reaction Calorimetry and the determination of Thermophysical Properties, NETZSCH has it covered. Our 50 years of applications experience, broad state-of-the-art product line and comprehensive service offerings ensure that our solutions will not only meet your every requirement but also exceed your every expectation.
Supplier Directory Categories