About
Disc Thermostat, Temperature Control, Bimetal Control, Snap action
Nippon GT (NGT), was founded in 1939. It is a leading manufacturer of high quality, energy efficient automatic controls for home appliances. Our controls are used in devices such as microwave ovens, coffee makers, portable heaters, dryers, etc.
NGT is experienced in supplying both the domestic and overseas markets with our specialized line of Automatic Controls.
NGT buys raw material for its Bimetallic thermostat and also makes all of its own stamping die sets.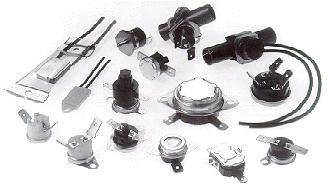 NGT alone is able to supply high quality parts for Bimetallic Thermostats, as a result of molding, forming and pressing with our stamping die.
NGT is extensively designing and producing its own fully automated machines in house for the manufacturing of its parts.
NGT has committed its untiring dedication to further its controls for safety, piece of mind and comfort for your life. We have a subsidiary company outside of Japan, located in California, USA.
Supplier Directory Categories