Profile Home
About

NKK Switches designs, produces and sells the industry's most extensive selection of electromechanical switches, setting the standard for quality, stability and reliability in switch solutions. NKK provides a full suite of customizable solutions that includes design, programming and value-added support by combining flexibility, expertise and a commitment to our partners' success.

Background Information

For 65 years, NKK Switches has been a leader in the design and manufacturing of electromechanical switches. Founded in 1953 by Shigeo Ohashi, with the vision to design and produce high-quality, highly reliable industrial switches.

In 1981, NKK established NKK Switches of America, Inc., its North American headquarters, in Scottsdale, Arizona. Situated strategically to support the Americas, NKK Switches of America, Inc. strives to adhere to its philosophy of "excellence through innovation and customer service" in all respects.

Sales Worldwide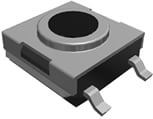 Today, NKK products are available globally through a wide range of distributors and an extensive network of sales representatives.

NKK's North American headquarters has a dedicated team to assist customers and distributors with engineering support and custom value added services. This facility also carries a comprehensive inventory to support sales channels throughout the Americas.



NKK Group Philosophy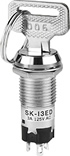 Great Small Company

A uniquely differentiated company that prioritizes customer trust and satisfaction over business expansion.
Technical Articles


It's Solder Time for Switches
(Switches)
Most switches require soldering. If they are PCB mount that is the only real option for assemblies. For wire harnesses there is the screw lug, the quick connect blade, and then there is the solder... (
View Full Article
)