About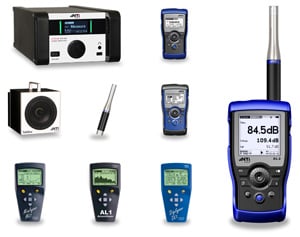 NTi Audio AG is a leading manufacturer of test and measurement solutions for acoustics, audio and vibration applications.

The main product lines are the handheld EXEL line and the desktop/rack-mount FLEXUS line, which combines the modular FX100 Audio Analyzer together with microphones, acoustical sources and fixtures for complete turnkey solutions based on PureSound, a unique defects analysis technology.
All these audio test systems are supported by NTi Audio's experienced service- and sales staff worldwide. The headquarters of NTi Audio are in the Principality of Liechtenstein (Europe). Subsidiaries are NTI Americas in Portland, NTI China in Suzhou, NTI UK in London, NTI Japan in Tokyo and NTI Korea in Seoul.
Supplier Directory Categories
Technical Articles

Noise Curves
(Acoustic and Audio Equipment)
Noise curves specify the acoustic ambient noise in an indoor environment. The unoccupied room is measured to produce a single maximum value across the complete sound spectrum. This value is used to... (
View Full Article
)