Profile Home
About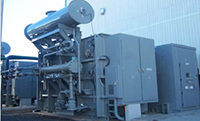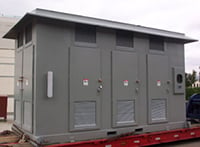 At Neeltran we are uniquely positioned because we are one of the few companies in the world that designs and manufactures its own rectifier-transformers and rectifiers in the same facility under one management team. This unique capability allows for combined Full Current and Full Voltage factory testing of the transformer and rectifier in their actual configuration prior to shipment.
Neeltran, Inc. employs some of the best and brightest engineers. Our Engineering team is experienced, and will design to our customer's individual needs. The Engineering team consists of nine electrical engineers and eleven mechanical designers. Most of our staff has 15 years or more experience. Our Electrical engineers have automated tools to help make our designs the best in the world. Neeltran has complete Auto-Cad and 3D capabilities.
Neeltran's state of the art transformer/rectifier facility has complete manufacturing capabilities under one roof. In 2006, 2009, and 2014, Neeltran completed two major expansions by adding our high bay facility and our machining area. Also in 2009 and 2014, we modernized and expanded our testing areas. Per ISO 9001, test equipment is calibrated every 6 months by an independent test firm. This commitment is a large part of the reason why you can count on dependable performance from Neeltran products as we test to your specifications.
With Neeltran, your firm will gain access to our 40 plus years of proven Power Electronic experience, the latest technology and professionals who are enjoying world-wide recognition in this field. We would welcome an opportunity to work with you on your next project!
Neeltran, Inc. is also listed in these service categories:
Technical Articles

Combined DC Power Supply Testing
(Power Supply and Conditioning)
NEELTRAN's unique ability to perform Combined Testing on Rectifier Transformers and hi current DC Rectifier systems offers advantages including reduced risk, lower costs, and time savings to... (
View Full Article
)