Profile Home
About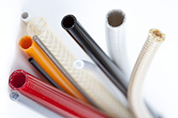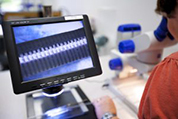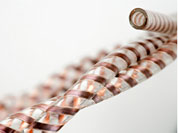 New England Tubing Technologies partners with the world's leading medical device manufacturers to create the next generation of life-saving technologies..

They provide an array of custom products including medical braid, spiral and braid reinforced tubing, lubricious lined catheter shafts, multi-lumen and multi-durometer tubing, and hybrid tubing. We excel in thin-wall, tight tolerance tubing, bonding layers of thermoplastic to fluoropolymer, and braiding all types of round and flat wire. In addition to traditional tubing products, we also offer eTubing — hybrid tubing configurations that include signal, coax, or other electrical components within the walls of the tube. A wide range of value-added and post-processing services such as tipping, hubbing/flaring, shaping/forming, and radiopaque striping are available to further enhance your design.

Our team of design engineers work closely with each customer to develop inventive, one-of-a-kind tubing solutions, and custom OEM components, all designed to meet unique performance characteristic requirements. Through true vertical integration of manufacturing processes we offer customers everything from swift prototyping services and small quantity orders to full production and value-added services.

New England Tubing Technologies constantly strives to provide innovative solutions to meet the ever changing needs of the medical industry. Through endless hours of research and development along with vast amounts of testing, New England Tubing Technologies has accumulated extensive data and information on the performance of various materials and constructions. This knowledge and experience gives us the ability to develop a custom design based on individual customer requirements. Customers can provide us with important characteristics (dimensions, torque, flexibility, etc.) and we will quickly and accurately develop a design to best fit their need.

New England Tubing is a wholly owned subsidiary of New England Wire Technologies which has been a manufacturer of custom wire and cable products for over 120 years. Through this direct relationship, New England Tubing Technologies has the expertise, knowledge and innovation it needs to continuously serve the medical device and custom extrusion industries.
New England Tubing Technologies is also listed in these service categories:
Technical Articles