About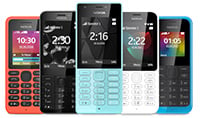 A global technology leader at the heart of our connected world. Powered by the research and innovation of Nokia Bell Labs, we serve communications service providers, governments, large enterprises and consumers, with the industry's most complete, end-to-end portfolio of products, services and licensing. From the enabling infrastructure for 5G and the Internet of Things, to emerging applications in virtual reality and digital health, we are shaping the future of technology to transform the human experience. A truly global company, we are 160 nationalities working in more than 100 countries.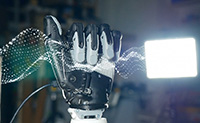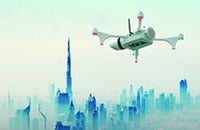 We create the technology to connect the world
• Internet of Things: We are enabling the Internet of Things, with massive-scale, secure and low-energy connectivity for billions of devices.
• Ultra-broadband: We are pioneering ultra broadband solutions to deliver lightning-fast wireless and fixed broadband access, anywhere, making the maximum use of existing assets.
• Cloud: We are connecting society to the cloud, combining virtualization, intelligent analytics and orchestration to build programmable, performance-optimized networks that dynamically adapt.
• IP interconnectivity: We are creating the high-performing IP networks that underpin the digital world, enabling customers to reduce time and risk in launching new services, and rapidly scale to meet demand.
• Digital health: We are inspiring individuals to take control of their health for the benefit of society through our digital health technology.
• Virtual reality: We are pioneering transformative experiences through our immersive VR technology.
• Innovation ecosystem: We help individuals, communities and industries create a better future.
We are delivering expertise via professional services for the connected world
We believe that Professional Services accelerates customer innovation, drives flawless network performance and enables new business models. Given the critical role that networks play today, customers want a reliable, proactive, and trusted Professional Services partner that brings technical capabilities and a deep understanding of their specific business requirements. We play this role by helping customers transform for operational efficiency, to new technologies and new business models. In addition, we help them manage complexity and evolve to become more customer centric, while also modernizing their networks for scale, speed and efficiency to ensure network and service quality.
No matter a customer's commercial perspective or technology landscape, our Professional Services team can enable it to achieve its business goals, offering everything from consulting, designing network architecture to integration, planning, implementation, optimization and operations — in a multivendor environment.
Supplier Directory Categories