About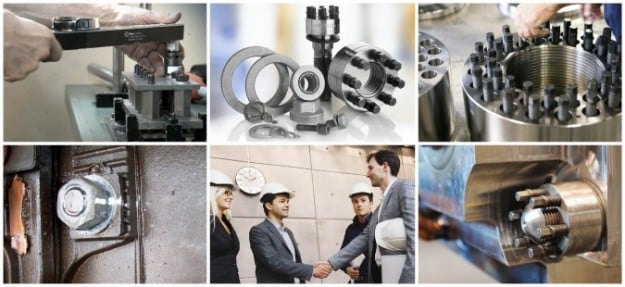 The Nord-Lock Group is a world leader in bolt securing systems. Our unique combination of innovative products and expertise enables us to solve the toughest bolting challenges. From wedge-locking technology to Superbolt tensioners, our experienced staff of engineers and bolting experts can help you realize safe and efficient bolting.
Nord-Lock has decades of documented success in every major industry including oil & gas, energy, transportation and mining. We pride ourselves on providing reliable and high quality solutions that help workers in their everyday lives and ultimately help companies improve their bottom line
Manufacturing expertise:
The Nord-Lock Group has state-of-the-art production facilities in Sweden, Switzerland and North America. We are able to meet your needs quickly and at the highest quality. We know this is important to our customers.
Nord-Lock's Production System includes rigorous internal testing and full traceability. Certificates from independent institutes have been awarded to our products including AbP, ABS, DIBt, DNV and TÜV.
Our global chain of services:
The tools available through Nord-Lock Performance Services add value throughout a project and ensure that your bolting application pays back multiple times. We will assist you in the design phase with joint simulation and testing. Additionally, we help you ensure successful operations over time with our on-site support and remote product training.
Supplier Directory Categories
Technical Articles

Bridging the Gap
(Fastening and Joining)
The Hohenzollern Bridge is not only one of Cologne's most recognisable landmarks, but also a vital link across the Rhine River, connecting the city's two main train stations. (
View Full Article
)

Maintaining a Tight Grip
(Fastening and Joining)
Throughout its entire lifespan, a bolt is in constant battle against settlement, relaxation and creep, with the slightest loosening or slackening having potentially devastating results. (
View Full Article
)