About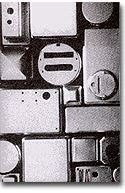 Established in 1956, Norpin Deep Draw offers a wealth of experience in production, problem-solving, and design assistance. Unlike other suppliers, deep drawn enclosures are their primary business, so your business is of prime importance to them.
Norpin will make your job easier by providing a turnkey operation, immediate quotes, and the correct parts on time. Finishing Services: Anodize, irridite, alodoine, painting, and powder coating.
High Quality
Norpin maintains high quality standards through diligent in-process inspection. Norpin is ISO 9000 compliant and produces to MIL-1-45208A reliability. All products receive final visual inspection prior to shipment.

Norpin serves the deep drawn enclosure needs of numerous industries requiring the encapsulation of both electronic and mechanical components. These include a broad range of applications in the electronics, medical, communications, automotive, aerospace, avionics and environmental fields in the U.S. and abroad.
Superior Service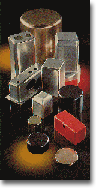 Norpin Deep Draw is conveniently located at the "Crossroad of New England" within easy access of air, truck, and railroad facilities. To learn more about the Norpin commitment to service, call them at (413) 583-5008, toll-free at (800) 795-1302, FAX them at (413) 583-5073, or send them an e-mail.
Facilities: The Support Behind the Service
Norpin is continually working to improve performance, quality, and productivity through the application of new equipment and methodology. They design and perform their own tooling and machining functions to help contain their manufacturing costs. They have invested in programmable CNC facilities, "Omera" trimming and forming equipment, captive fastener installation matches, automatic PEM, and multicylinder draw presses capable of producing deep enclosures with one setup, resulting in customer savings. They have added specialized conveyer equipment to reduce handling damage during production.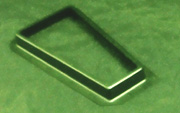 You'll appreciate the advantages of their computerized management system when you require custom enclosures. With your specifications, Norpin's engineers use their CAD system to quickly produce accurate designs while their estimating department provides prompt, detailed quotations. Each custom design is retained in their database to make any future modifications fast and cost-efficient.

In addition to Multicylinder and Deep Draw Presses, Norpin's state-of-the-art Hydroform equipment is used to produce enclosures with non-standard configurations at low tooling costs. This flexibility creates opportunities to utilize metal, where previously only plastics would apply.
Supplier Directory Categories
Norpin Deep Draw is also listed in these categories: