About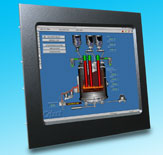 Nortech Engineering, Inc. was founded over 30 years ago and our strength today is the same as it was then. Adaptability and Customization. We have evolved from a manufacturer of Industrial CRTs and Computers to Industrial LCDs, Panel PCs, Workstations and Rack Systems. We also are the leading supplier of High Bright displays to the United States Coast Guard.
Now, we are pleased to announce the launch of a new product line-the Express Plus. This new line will feature aggressive pricing-a 15" with touch for a list price of $905 as an example. This line will be stud mounted for an even more secure, NEMA 4 seal. We will offer all three major touch screen technologies-Resistive, Capacitive and SAW. Each touch screen display will have the ability to connect to either a Serial or USB port. Most importantly, the Express Plus line carries a three-year limited warranty.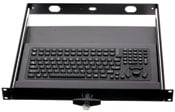 Our products are used worldwide in a diverse range of manufacturing and process control applications. Nortech sells to many industries: telecommunications, plastics, food, aerospace, military and system builders who provide automation software solutions. But our core business continues to be economical mounting solutions for OEMs and panel builders that need an industrial display or computer.
We are committed to pre and post-sale customer support and service. When you purchase a Nortech product, you can be assured of personal support and service during the entire product lifecycle.
Supplier Directory Categories
Technical Articles

Touch Screen Selection Guide
(Industrial Computing)
A touch screen is an assembly that is mounted in front of a video display. It is activated by touching, with a stylus or finger, the selected area on the display that indicates the desired function. (
View Full Article
)