About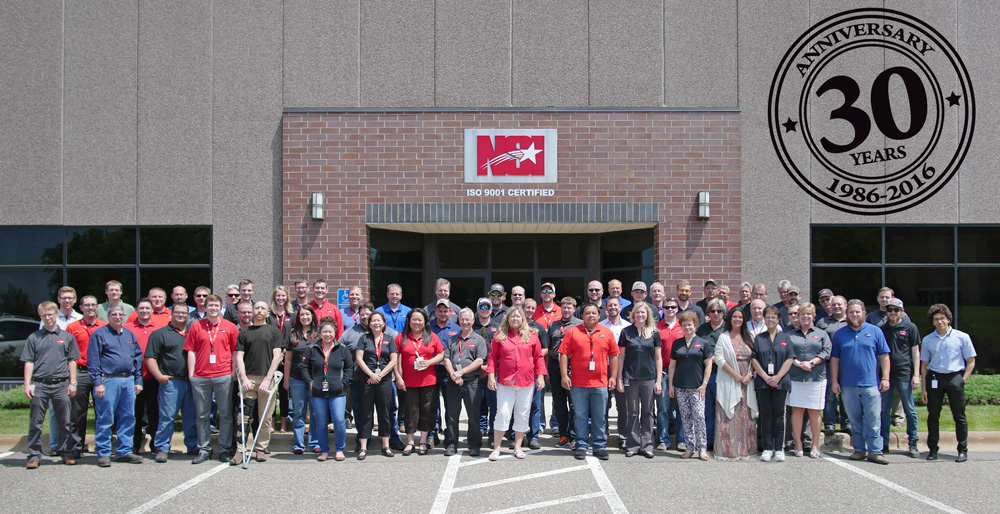 Over 30 Years of Innovation
North Star Imaging was founded in 1986 by Ken Ness as a Non-destructive Testing (NDT) equipment representative and accessory supplier based in the St. Paul, MN area. The firm specialized in industrial X-ray testing. NSI served the upper Midwestern states of Minnesota, North Dakota, South Dakota, Wisconsin and Iowa.
In 1991, North Star Imaging manufactured their first Digital Radiography system. Throughout the 1990â??s, NSI continued to expand their equipment representative and accessory supplier business across the USA. In 2002, NSI manufactured their first Computed Tomography system.
In 2004, NSI outgrew their St. Paul, MN site and moved into a brand new facility in Rogers, MN. In 2006, the company formed their Inspection Services Group (ISG), which provides need based consulting services for anyone needing X-ray and/or Computed Tomography scanning. The companyâ??s X-ray and Computed Tomography systems and services business continued to flourish and in 2009 they expanded their Rogers complex by 33% to keep up with demand.
In late 2010, North Star Imaging, Inc. was acquired by Illinois Tool Works (ITW) and became part of ITWâ??s Test and Measurement segment. ITW is a leading diversified manufacturing company with over 100 years of history and over 800 individual business units.
In 2012, with demand continuing to increase both nationally and internationally, North Star Imaging nearly doubled the square footage of their facility in Rogers, MN. The same year, NSI added a physical location in Paris, France.
In 2013, North Star Imaging, Inc. was awarded with ISO 9001:2008 certification as a result of significant changes and improvements to their Quality System to increase efficiency, reduce errors and enrich customer satisfaction.
In 2015, North Star Imaging opened two additional facilities, one in Irvine (CA) and the other in High Wycombe (UK) to meet the growing demand for need based inspection services.
In 2016 NSI opened an Asia office in Suzhou, China.
Truly a Global Company
Today, North Star Imaging is one of the leading manufacturers of 2D Digital Radiography and 3D Computed Tomography systems in the World. Additionally, each worldwide location houses state of the art equipment for demonstration and need based X-ray/CT Inspection Services. No matter your location, NSI has local employees ready to help evaluate your needs, explain the technology and provide thorough training upon installation. Furthermore, each NSI location employs dedicated service personnel, so local help is never more than a phone call away.
Supplier Directory Categories
North Star Imaging, Inc. is also listed in these categories:
Technical Articles

An Introduction to CT Scan Image Artifacts
(Inspection Tools and Instruments)
Image artifacts in a CT scan are often a matter of fact in samples with multiple different materials or widely varying material thicknesses. Therefore, it benefits the CT analyst to understand where... (
View Full Article
)