About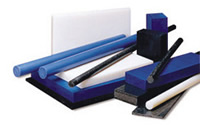 Nytef Group is a leading manufacturer of engineering grade thermoplastic stock shapes (rod, plate, and heavy walled tube). Nytef products are used by machine shops and original equipment manufacturers world wide to produce close toleranced machined components. Nytef Group offers the world's widest range of materials in the widest range of stock shape sizes. Whether you need1/4 " thick nylon plate or 15" diameter glass fiber filled Ultem® PEI heavy walled tube, Nytef Plastics is the recognized source to meet your needs.
Since Nytef Group was founded in 1972, they have been consistently focused on serving the needs of plastic fabricators and their customers. Today, Nytef Group is widely recognized for quality products offered with friendly and efficient customer service. Please contact your local Nytef distributor to discover how they can help you. To obtain the name of a Nytef distributor in your area, please feel free to to contact Nytef 's Customer Service Department via email or by calling Nytef directly at 1-800-64-NYTEF (1-800-646-9833).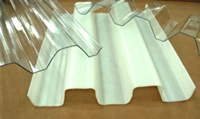 ClearGuard® & ValueGuard™ Storm Protection Panels:
Through its Transparent Protection System Division, Nytef Group manufactures its proprietary ClearGuard® & ValueGuard™ Storm Protection Panels. When installed over windows and openings, these transparent or translucent panels provide homeowners with protection from high winds and wind blown debris. Because of the extreme toughness of the high performance resins used to manufacture its Storm Protection Panels, TPS offers comprehensive warranties against excessive yellowing & breakage on every panel sold.
PolyTuff® General Purpose Polycarbonate Sheet: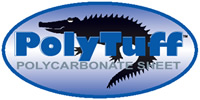 Nytef Group offers high impact, optically clear polycarbonate sheet for a wide variety of applications, including impact-resistant security glazing & skylights, protective "see-through"machine guards and even NASCAR windshields. Available in standard sheet sizes as well as custom sizes for your specific project, PolyTuff works well in virtually all applications requiring high impact strength coupled with high optical clarity and light transmission. PolyTuff Polycarbonate Sheet is available through Nytef's global network of plastic distributors.
Supplier Directory Categories
Nytef Group is also listed in these categories: