Profile Home
About

The Enclosures Specialist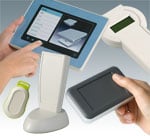 OKW is a leading manufacturer of plastic and metal enclosures for OEM electronics equipment. Our US program includes the OKW and METCASE™ product lines, plus some complementary products.
This unique combination allows us to offer our customers a truly comprehensive range of enclosures. Our sales team is on hand to offer expert advice on the selection and integration of our housing systems.
We can also carry out all the machining and modifications required to fit your electronic components. We provide fully finished housings ready for final assembly of your equipment.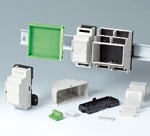 Our Quality Management Systems for OKW and METCASE comply with the requirements of ISO 9001:2008 for the design, manufacture and distribution of plastic and metal enclosures.
With such a huge range of enclosures to choose from, we are confident that we can offer the right housing solution for your project.
OKW Enclosures, Inc. is listed in these service categories:
Technical Articles