About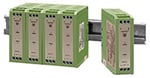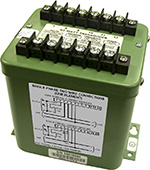 Ohio Semitronics, Inc. develops and delivers power measurement technologies, transducers, and current sensors, from its plant in Hilliard, Ohio. OSI's range of measurement technologies perform in a variety of demanding environments such as, Petroleum and Petrochemical, Electric Utility, Solar and Wind, Test and Measurement, Automation and Control, and Naval Surface and Subsurface applications.

OSI offers a range of accuracies and linearity specifications to match both the technical and economic needs of their customers. Each accuracy and linearity specification can be certified under NIST and ISO 17025. Accuracy requires consistency and therefore OSI remains ISO 9001:2015 since 2018.

Ohio Semitronics, Inc products are driven by customers' expanding needs. As customers innovate, OSI develops, or in some cases, creates a measurement solution to meet their needs. This breadth of offering is enabled by a customer's ready access to a team of application specialists whom can understand customer applications, define a customer's needs, and then select or create the proper solution.

Search for Application Notes in our blog.
Supplier Directory Categories
Ohio Semitronics, Inc. is also listed in these categories:
Technical Articles