About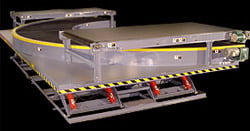 Omni Metalcraft Corp. has been providing quality material handling products to satisfy their customers' needs since 1976. They take pride in providing a diversified line of products to distributors, integrators, and original equipment manufacturers in both domestic and international markets.
Whether it's the manufacturing of concrete blocks, automobiles, furniture, food processing or computers and office equipment, you can bet that Omni Metalcraft Corp. has supplied material handling components for nearly every industry.
Omni Metalcraft Corp.'s focus is not just on providing material handling components, but also on providing customers with an experience that is positive, educational and beneficial. They realize that for them to succeed, their customers must succeed. It has been this philosophy that has elevated the company to where they are in the industry today. Their aspiration to continually raise the bar in building long term mutually beneficial relationships with their stakeholders (customers, vendors, employees, etc) is exercised every single day by each and every employee.
Omni Metalcraft Corp. is here, working smarter every day, in order to be a valued resource in your quest for success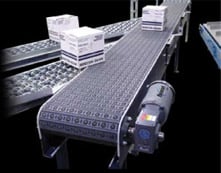 .
Products
The Omni Metalcraft Corp. product lines are constantly adapting to meet the ever changing demands of their customers. Over the years they have continually reviewed and enhanced designs from basic products like CDLR and gravity conveyor to advanced proprietary designs of vertical and extendable conveyor. Contact a sales representative today to learn more about how Omni Metalcraft Corp. can better serve your needs.
Applications
Omni Metalcraft Corp. has been working with customers for over 30 years to provide a multitude of application solutions. They are committed to designing the right equipment with the right materials to satisfy your specific requirements. Whether it's a washdown environment, a specialized assembly operation, or heavy duty pallet handling, the capabilities are endless. This list provided is only a fraction of the applications they see on a regular basis.
Accumulation
Alignment
Assembly
Bag Handling
Box and Tote Handling

Drum Handling
Extreme Environment
Extreme Temperatures
Palletizing and Depalletizing
Pallet Handling

Rack Storage
Singulation
Sortation
Tire and Wheel Handling
Wood Finishing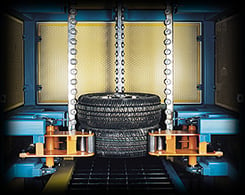 Industry Solutions
Omni Metalcraft Corp. has one of the largest selections of material handling equipment and that is why you will find Omni equipment in almost every industry imaginable. From high tech Automotive Manufacturing to the loading docks of a small retail business, Omni products will be found. This section only highlights a fraction of the industries Omni Metalcraft Corp. services and specialty equipment they provide.
Their sales professionals, engineers and project managers work closely with system integrators and contractors to design conveying equipment to your exact specifications.
Automotive
Construction Materials
Distribution and Warehousing
Equipment & Machinery

Food and Beverage
Furniture Manufacturing
Industrial Laundry
Metal and Steel

Parcel
Plastic and Rubber Manufacturing
Textile Mill
Wood and Paper
Unique solutions, customized products and a vast offering of material handling equipment has kept loyal customers coming to Omni Metalcraft Corp. for over 30 years. Omni Metalcraft's Solution Spotlights showcases how they have provided a solution by adapting their products to meet a customer's specific need and application.
For over 30 years Omni Metalcraft Corp. has created successful relationships with their customers to fullfill production and application needs throughout almost every industry imagineable. These case studies highlight the successes and the details of the innovation that sets Omni apart from other material handling suppliers
Supplier Directory Categories
Omni Metalcraft Corp. is also listed in these categories: