Profile Home
About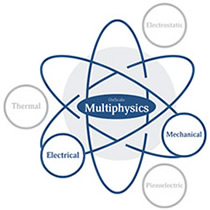 Engineering without boundaries

OnScale accelerates research and development, reduces costs and helps engineers build a better future.

OnScale is a new form of simulation service which removes the barriers inherent in legacy Computer Aided Engineering (CAE) tools. OnScale is a cloud based Finite Element simulation package that allows access to High Performance Computing (HPC) at the click of a button. OnScale is the first and only SOlver as a Service (SOaaS), offering low cost entry to powerful simulation capabilities.

OnScale uses a suite of optimized multi-physics FEA solvers which out performs legacy solvers by order of magnitude in memory usage and solution time. Only with our unparalleled computational efficiencies, can engineers execute thousands of simulations, allowing full exploration of a design space to optimize designs, reduce risk and design cycles whilst saving on prototyping costs.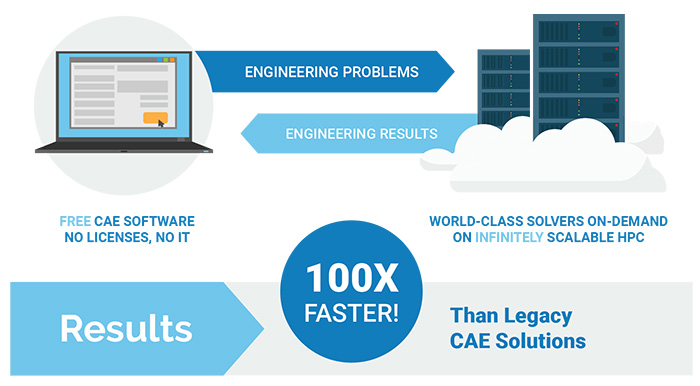 Security on the Cloud — Never Safer

Best-In-Class Security
OnScale is built entirely on AWS, the worldâ??s most trusted Cloud provider. OnScale is deployed on AWS Datacenters around the world with the best physical and virtual security, so customers can select local datacenters and easily prove compliance with local rules on data storage and processing. The OnScale Cloud HPC Platform is always available and data is automatically mirrored in a customersâ?? chosen region.

End-to-End Encryption
OnScale uses AWSâ??s industry-leading data encryption schemas to encrypt data while in transit via SSL with 256-bit AES encryption. Data is also encrypted when stored in private buckets on S3. At no point is sensitive customer data decrypted during transfer or storage. Simulation jobs run in private, closed containers that are inaccessible outside of AWS with hardware level encryption.

Key Management
Encryption key management is provided by AWS Key Management System (KMS). Encryption keys are created locally when a user first authenticates OnScale on his or her local machine. Keys are never shared with OnScale, and KMS provides the encryption schema to protect data during transit and also when data is stored within private AWS S3 buckets.

Identity Management
Identity management is provided by AWS Cognito which includes optional Multi-Factor Authentication (MFA). User data is stored on the AWS platform and OnScale does not retain any user identity or authentication data.

Applications

MEMS & Filters
Simulate complex microelectromechanical systems devices with integrated electrical components to drive improved performance.

Sensors
Investigate coupled flow measurements systems, analyze the performance of modern fuel injectors for optimal operation.

NDE & NDT
Develop advanced inspections techniques, prototype novel algorithms and gain a better understanding of complex phenomena in NDE across a range of industries.

Medical
Rapidly accelerate the development of next-generation diagnostic probes, improve treatment planning techniques, and pioneer innovative transduction devices.

Sonar
Capture the complex coupled effects of modern sonars to quickly explore new design spaces and drive the next generation of products.
Technical Articles