About
Optima, Technology Associates is a complete electronic contract manufacturing service company providing design, SMT & Thru-hole electronic assembly, box build/final assembly, test packaging, and order-fulfillment. They are a Small Business Enterprise (SBE), providing cost-effective, world-class assembly services, local support and dedicated to helping their customers successfully deliver products to their markets and customers.

Printed Circuit Board Assemblies (PCBAs)


Printed Circuit & Metal Core Boards (PCBs, MCBs)


Mechanical Assemblies


Cable & Wire Harness Assemblies


Metal & Plastic Enclosures

Benefits & Advantages

Local support, close to you, your markets and customers
Cost-effective, world-class assembly facility in
New Delhi, India
Responsive and flexible to meet unique customer
needs

Quick Facts

50,000 ft2 manufacturing facility
150+ employees
Located in Lewisberry, PA and New Delhi, India
Specializing in integrated, electronic contract
manufacturing from design, PCB fabrication,
PCB assembly, test, unit assembly and shipment
PCBA capacity greater than 1 million assemblies
per year
PCB Fabrication capacity 100,000 m2

Qualifications & Memberships

ISO9001:2000
UL
RoHS per EU Directive 2002/95/EC
Indian Printed Circuit Board Association (INBA)
Future Lighting Solutions (FLS) & Osram LED Light For You (LLFY) Program Partners
SAP Enabled (Customized ERP)

Contract / Turnkey Manufacturing


Engineering Design Services


Product Design & Prototyping




Overall

Quality

Delivery

Response

Systems

Service


93.2%

92.5%

94.7%

93.4%

92.0%

94.9%



Check out their website at www.optimatech.net
For the latest company information
Optima Technology Associates provides local support with cost-effective pricing via off-shore manufacturing through their ISO Ap-proved facility located in the Noida Special Economic Zone, outside New Delhi, India (Sahasra Elec-tronics, Pvt. Ltd.). In 2006 a facility and infrastructure expansion was completed enabling relocation to a 50K ft2, building. They are about 150 people strong with 3 fully automated SMT lines, TH capability, AOI, ICT and capacity for over 1 million assemblies annually. If interested, more infor-mation can be found at www.sahasraelectronics.com.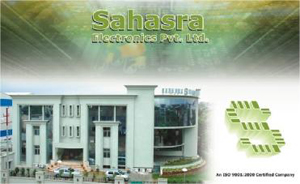 In addition, Optima Technology Associates, Inc. has an internal PCB fabrication operation and related custom mag-netic company. These capabilities allow them to support new product design, prototyping, en-gineering development, and early production implementation needs of customers.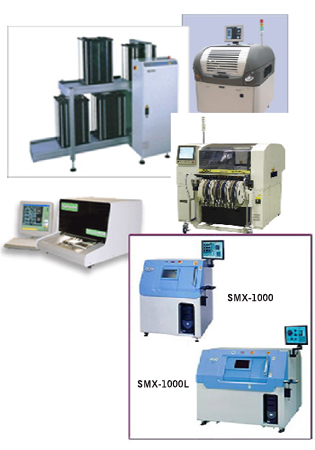 SMT Assembly
Fuji-CP-IV high Speed Chip Shooter
Fuji-IP-II High Speed Fine Pitch Placer
In-Line Auto Vision Screen Printers
SMT 300/3.0 Multi-Zone Reflow Oven
Process Quality & Test
Agilent AOI System
ERSA BGA Inspection Station
BGA Rework System
IC Testers (Koyoritsu and Booster)
Thru-Hole & Other Equipment
Time Eng Manual Insertion Rail Platform
Estovir Manual Insertion Conveyor Platform
Time Eng Insertion / Solder Fixtures
High Lo System Universal Programmer
Multi-stage Ultrasonic Cleaners
IC Programmers
Optima Technology Associates, Inc. looks forward to the opportunity to discuss or quote your assemblies (printed circuit board, or box-build), printed circuit boards, or engineering services!
Supplier Directory Categories