Profile Home
About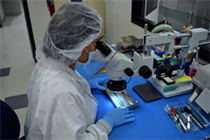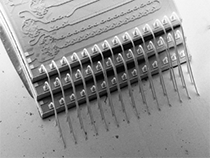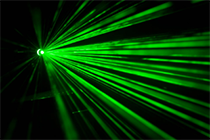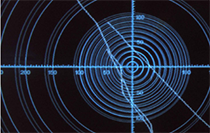 About Us
We are a leading supplier of automated microelectronic assembly machines and contract assembly services with specialization in precision die attach, wire bonding and vacuum reflow solutions. Palomar customers include RF, Optoelectronic and Defense market leaders. Headquartered in Carlsbad, CA, USA with established subsidiaries in Singapore and Germany, direct sales and service is provided in more than 25 countries around the world.

We provide high accuracy die attach, wire bonding, and vacuum reflow equipment, and contract assembly services. Palomar Assembly services specializes in low-medium volume, part assembly service needs. Through delivery of turnkey bonding equipment and rapid prototyping and qualification of new devices, the Palomar total solution enables our customers a seamless transition from concept to production in a competitive time-to-market framework. Learn More...

Solutions
Palomar Technologies provides automated high-accuracy die attach, wire bonding, and vacuum reflow solutions that support the RF, Optoelectronic and Defense industries. Specializing in precision assembly of complex devices, Palomar systems are designed for high-mix, high reliability applications. Learn More...

Applications
We provide solutions for a wide variety of application requirements for the first level interconnect of microelectronic packages. Its fundamental capabilities of large area, high-precision attach, and high-performance assembly make Palomar Technologies the supplier of choice. Learn More...

Innovation Centers
Development of complex technologies continues to grow at a rapid pace, challenging existing technology giants and start-ups alike to keep pace with the growing demands for higher data capacity, faster speed, smaller designs and more sustainable solutions that are the foundation of the connected world. With today's rapidly changing technology, time-to-market is one of the most important factors for product success.

With over 40 years of experience in the industry assembling microelectronic and photonic chip packages, Palomar Technologies Innovation Centers are full-service advanced packaging laboratories offering solutions for process development/optimization, package prototyping, die attach, wire bonding, outsourced package assembly, test, and measurement.

Innovation Center applications engineers develop your process in-house or devise a Research and Development partnership. Our goal is to get your new product accepted in the market and prepare it for high volume production. Learn More...

Resources
Palomar engineering experts are right at your fingertips, leading you through high-reliability, high-precision systems, and assembly processes to help you better understand the vast capabilities of die attach, wire bond and vacuum reflow machines. Learn More...
Technical Articles